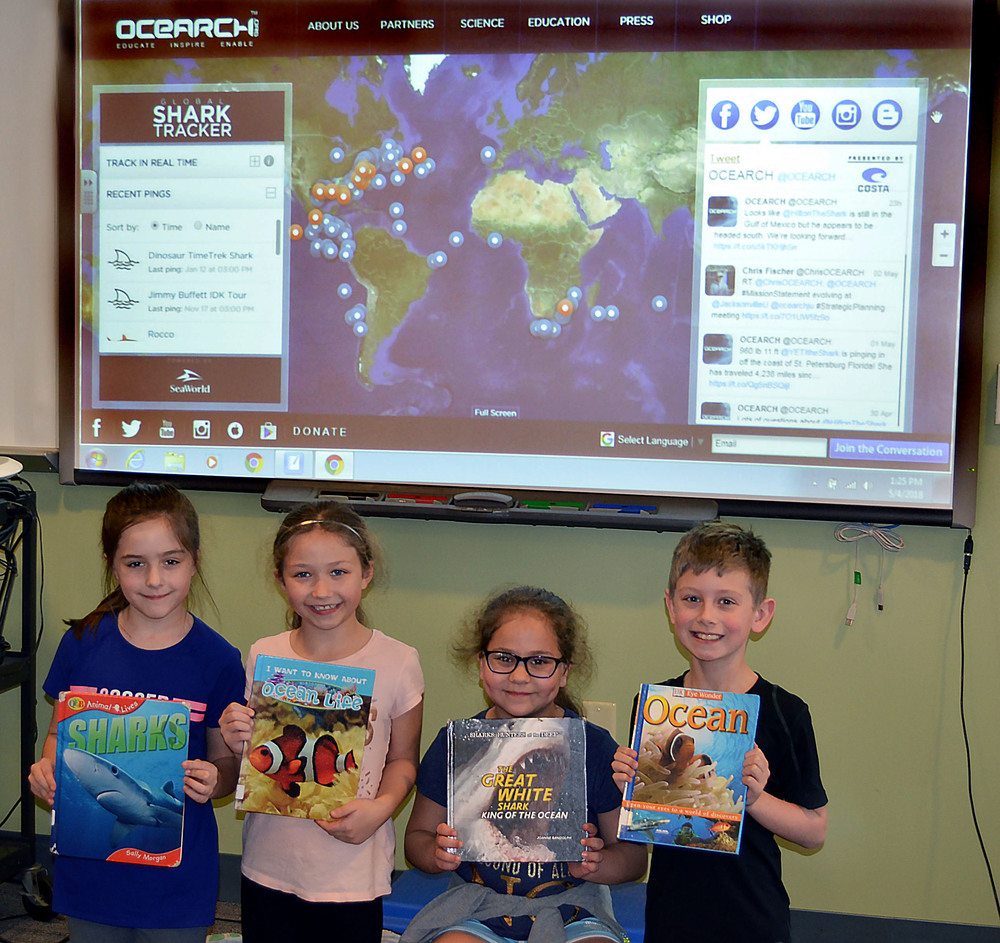 Third graders sink their teeth into shark tracking
Depew Schools
Thursday, May 10, 2018
Cayuga Heights third graders in Mrs. Erin Peszko's and Mrs. Krista George's class learned about the movement of sharks alongside Ocearch scientists this year.
The class charted the movements of sharks and sea turtles using the global shark tracker on Ocearch.org and the class made a map that they hung in the hallway. The class tracked great white sharks, Katharine and Hilton, and blue sharks, Vadar and Merlin, as well as Olive Ridley sea turtles, Coral and Faith.
"We studied food chains and webs as well as vertebrate groups, migration and adaptations. Also, we studied map skills as we tracked movement on our class' Ocearch map. We learned about parts of a map, cardinal and intermediate directions, the equator, continents and oceans and topographical maps," Mrs. Peszko explained.
As a culminating activity, students put their STEAM skills to work. Using a set number of classroom supplies they had to plan, design, and create a "shark trap" to safely tag a shark, without injuring the shark. The designs were put to the test using toy sharks named "Hilton" and "Merlin" after the sharks they tracked on the global shark tracker.