EDIT MAIN
Superintendent's Message
January 2020
Since 2015, the Depew Union Free School District has had a vision of enhancing current technology to prepare our students with skills to meet 21st century demands. The district's Smart Schools Team met regularly between February and November 2015 to ascertain the district's needs. The team developed and prioritized the following key initiatives:
Learning Management System
Network Infrastructure and Wi-Fi Enhancement
Teacher Devices
Classroom Devices
One to One Student Devices
Professional Development
High Tech Security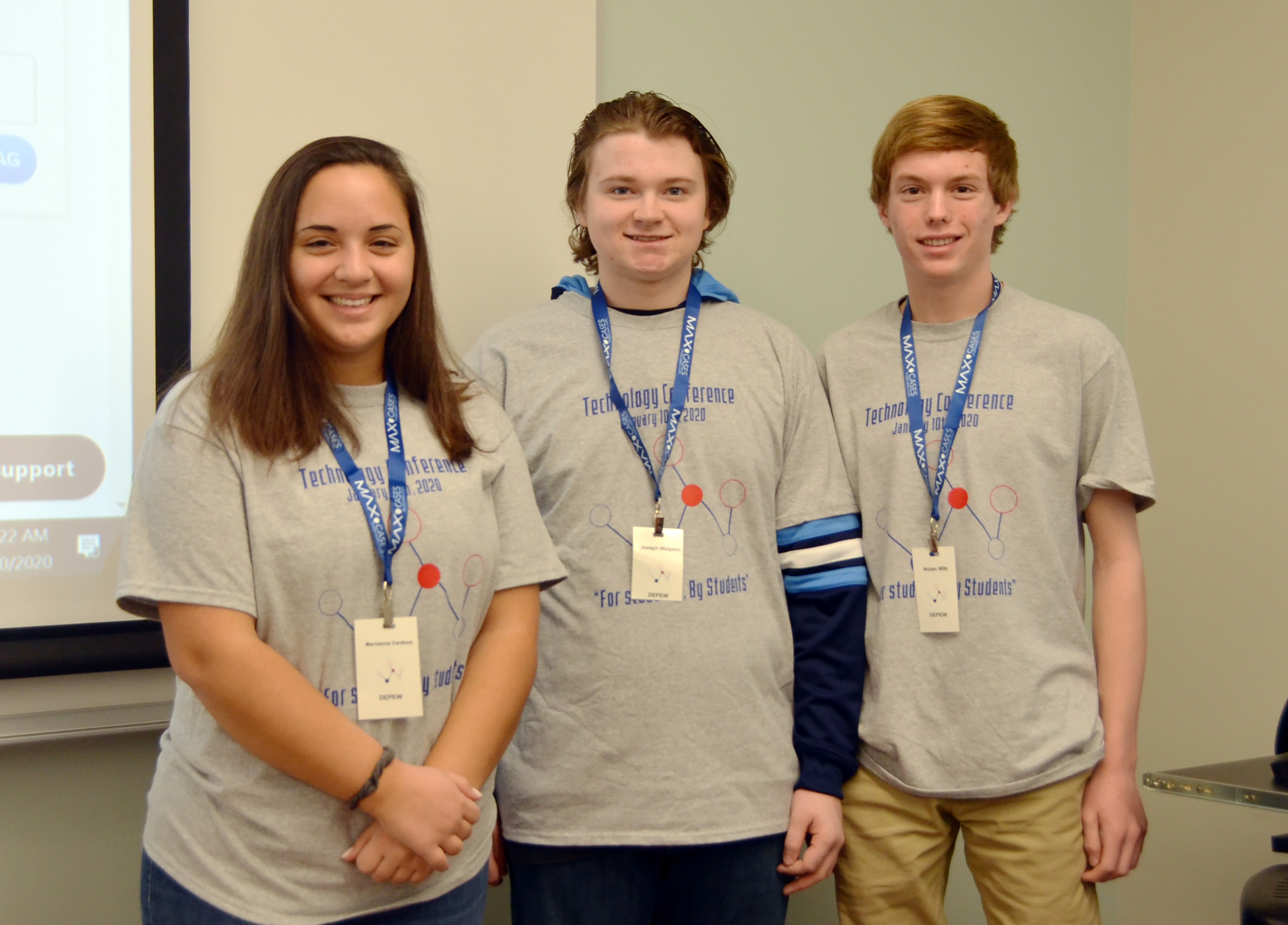 Specifically, the district planned for a one-to-one device implementation for our schools. Currently, in our elementary school building, grades K-2 have iPad devices and grades 3-5 have Chromebooks available in their home-base classroom, which can be carried to other classes. Devices are returned to their homerooms at the end of the school day. At our middle and high school buildings, grades 6-12 have a Chromebook assigned to each student, which they carry with them to all classes. Students are able to take the Chromebook home for use after school hours. Asynchronous learning is now a key part of our educational landscape. Teachers and students use technology resources at home and school to further research, study and collaboration skills. One-to-one computing has facilitated this to a much greater extent.
In support of our one-to-one initiative, the recent national Speak Up survey of Project Tomorrow, an education-focused nonprofit, indicated that high schoolers assigned a laptop or a Chromebook were more likely to take notes in class, do internet research, create documents to share, collaborate with their peers on projects, check their grades and get reminders about tests or homework due dates. Furthermore, among high school students assigned these devices, 60 percent said they had emailed their teachers with questions. This initiative allows students to be responsible for their own learning and feel good about being responsible for their own learning. This can make students more confident in their own capabilities and perhaps create an environment where they are more willing to take educational risks.
In addition, the district expanded our pre-engineering curriculum, Project Lead The Way (PLTW), into the middle school with the Gateway to Technology program. Our high school PLTW program has been in place for over 10 years and has been very successful in preparing students for college level engineering. The middle school classes have taken on real-world topics and applied the design process to find solutions. Some of the areas include wind turbines and the use of Hummingbird Robotics Kits to create moving, light-up and musical "rides" at a robot theme park.
We believe our middle school students have benefited from the PLTW curriculum and are better prepared for our high school PLTW curriculum. This curriculum will increase the number of students that graduate and move on to engineering in college and careers.
As a result of our vision and the proliferation of technology use within the learning environment, our students have now transitioned to take on a leadership role in their learning and in actually teaching others within our schools and across Western New York. In fact, Depew High School students, Maricanna Cardona, Joseph Weiglein and Nolan Witt recently presented at the WNYIT (Western New York Information Technology) Conference in the new STEM building on the SUNY Erie North Campus on January 10. The conference was designed as a technological learning experience made for high school students through collaboration of WNY high school students and their teachers. The summit focused on expanding 21st century learning skills, with personalized classes directly from student input.
WNYIT's overall mission is to help inform the Western New York community of teachers and students on technology in their classrooms. It has been determined that technology is not always being used to its full potential in schools and they are focused on changing that through having workshops and classes taught by students, educators, and professionals with first-hand experience. Approximately 250 high school students attended the conference from across Western New York. This was a great opportunity for Depew's Wildcat STAT (Student Technology Assistance Team), which started just this year, to learn from their peers and develop plans for moving forward.
Unique to WNYIT, many sessions were led by students eager to share their expertise with others. Attendees chose 3 sessions from 21 different choices covering a wide range of technological topics from social media to drone pilots. Depew STAT had a full class of students eager to learn about the Goosechase App. The app helps set up a scavenger hunt that can be used to increase knowledge, but also fosters collaboration and communication for those grouped into a team. Math teacher and Depew STAT advisor, Jillian Tylenda, already utilizes Goosechase in her class, but the students observed this could be a great tool for other times of year like Follies Week or Link Crew's start of school activities.
The vision that began back in 2015 to enhance student technology and prepare our students continues now in 2020, but it also continues to evolve as our students continue to impress and raise the bar higher each year.