Lunch Hero Day
Depew Schools
Friday, May 10, 2019
For the fifth year in a row, students, staff and administration got together to celebrate the work of Depew Union Free School Districts food service workers on May 3, Lunch Hero Day.
"From the warm and compassionate welcoming environment that they provide in the cafeteria to the personal touch that they deliver with every student's meal, to how they encourage our kids to eat healthier; Depew's nutritional professionals are truly heroes to our school-community and deserve to be recognized," said Dr. Jeffrey Rabey, superintendent.

These 22 hard-working cafeteria cooks and servers at Depew's three schools received handmade cards, posters saying "Your hard work deserves a hand," and a special song from pre-kindergartners at Cayuga Heights.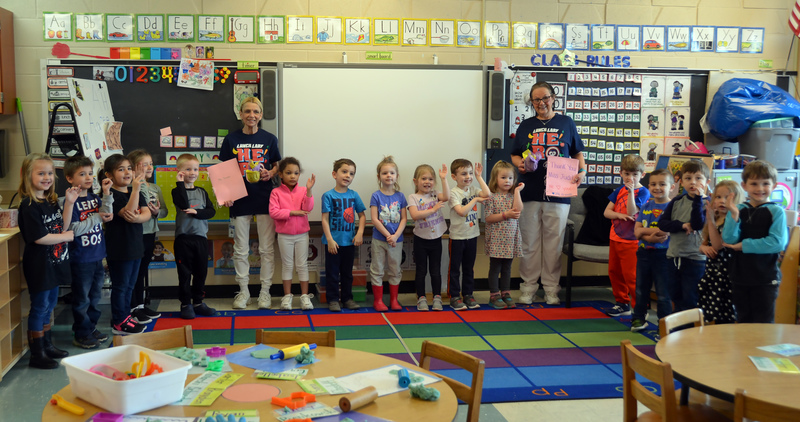 Middle school students made special announcements during lunch to show their gratitude and love for the meals they receive.
The high school showed "bunches" of love with bunches of flowers and other gifts in bunches.
"Students say thank you every day, but this is extra special. We look forward to it every year. The spotlight doesn't always shine on those of us working diligently to make sure students receive the nutrition needed to concentrate, learn and do well, but on Lunch Hero Day, the spotlight is ours and we appreciate it," said Barbara Albi, Depew's Food Service Director.