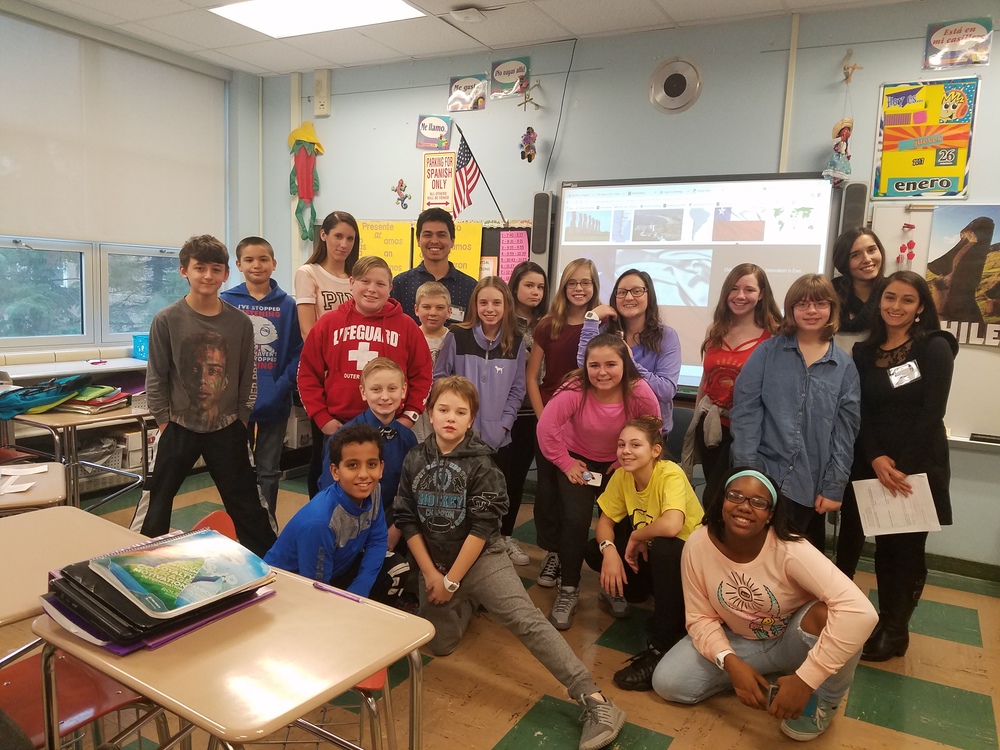 Chilean Students Visit Spanish Classes
Depew Union Free School District
Thursday, January 26, 2017
University students from Santiago, Chile who are studying at Buffalo State College visited several Spanish language classes at the middle and high school. Seventh-graders in Kristen Thomas' Spanish class thought it was great that the Chilean students visited to tell them (in Spanish, of course) about their country and life in Chile. The seventh-graders were able to ask them questions in Spanish to practice speaking, and then asked questions in English. Shelly Seymour's Spanish classes were also visited.
Some of the Chilean students had met middle school teacher Adrienne Battaglia during one of her visits to Chile. She invited them to the district since they were interested to see how a U.S. classroom was set up.
Pictured are Depew Middle School seventh graders.