Summer Professional Learning for Depew Educators
Depew Schools
Friday, July 19, 2019
Twelve teachers and administrators from across the Depew School District attended the National "Schoology Next" conference in July. Schoology is a comprehensive Learning Management System adopted by our District in 2016 that ties together our one to one technology resources as well as connects students together in a collaborative learning experience that extends well beyond the classroom walls. Joining educators from across the nation in Florida, our faculty participated in 3 days of excellent workshops focused on creating engaging activities in Schoology, incorporating student voice and choice in learning, designing high quality assessments, enhancing parental communication and involvement and safeguarding students' digital footprint.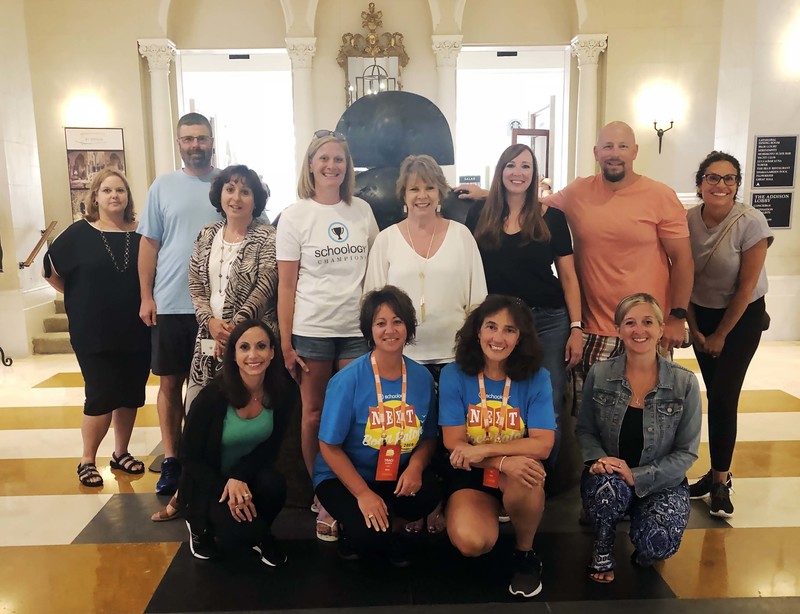 Another group of fourteen Depew educators attended the Building Learning Communities conference, also in July. This conference brought together colleagues from around the world who care deeply about bringing the best innovative and practical learning resources to our students. Sessions addressed themes such as Designing Rigorous and Motivating Assignments; Nurturing Creativity, Curiosity, Empathy and Courage; Teaching Global Communication Skills; Contributing to Professional Learning Communities; Crafting Vision and Managing Change, just to name a few.
Both professional development opportunities were made possible by a grant from New York State secured by our District Office. Participating teachers applied to attend the conference and will train other members of our district faculty in the coming school year.