Students Showcase Technology Expertise at Digital Literacy Night
Depew Union Free School District
Friday, March 03, 2017
Students were the technology experts at the fourth annual literacy night as they showcased how technology and digital apps like Quizlet, Nearpod, Kahoot, Schoology, Plicker and Zearn are used daily to enhance and reinforce instruction.
From our youngest kindergarteners to seniors getting ready for life after high school, students demonstrated how digital apps add a dimension that makes learning memorable and encourages them to develop the 4 C's of communication, collaboration, critical thinking, and creativity.
Throughout the high school, parents and students could visit various sessions to learn about Schoology, Leader in Me program, Science Olympiad, Career Exploration, robotics, and the district website and mobile app.
Watch the 2017 Digital Literacy Video now. The opening video puts a spotlight on each grade level and how technology is used.
Visiting a high school science room for an experiment with dry ice and dish soap captured the full attention of these first- and second-graders!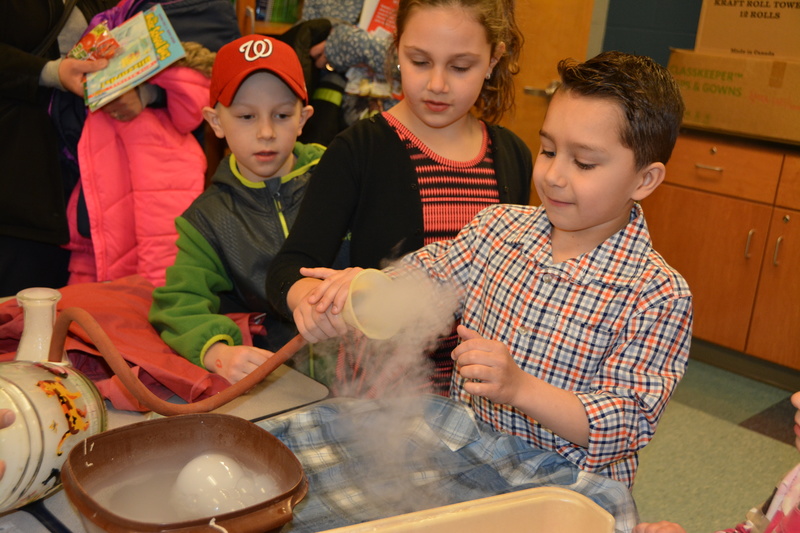 There was a free book for every student!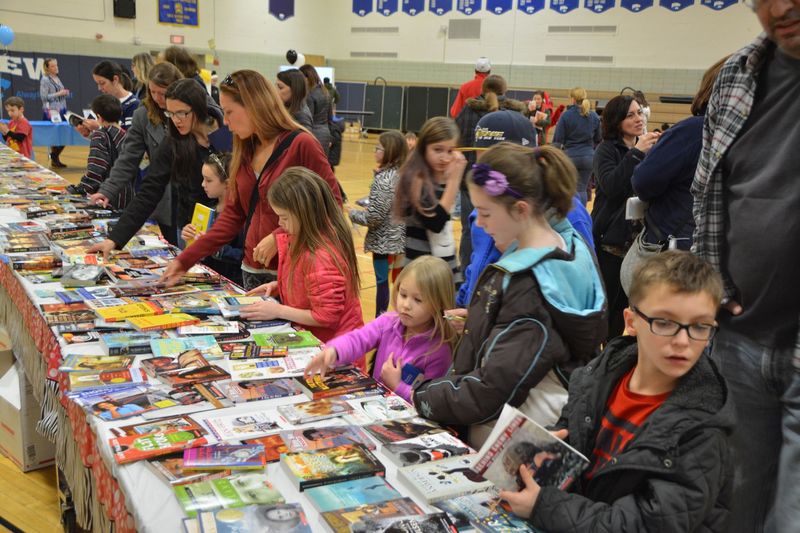 Students were the instructors during sessions in the cafeteria.

Just wait until you get to middle school and can build a robot!