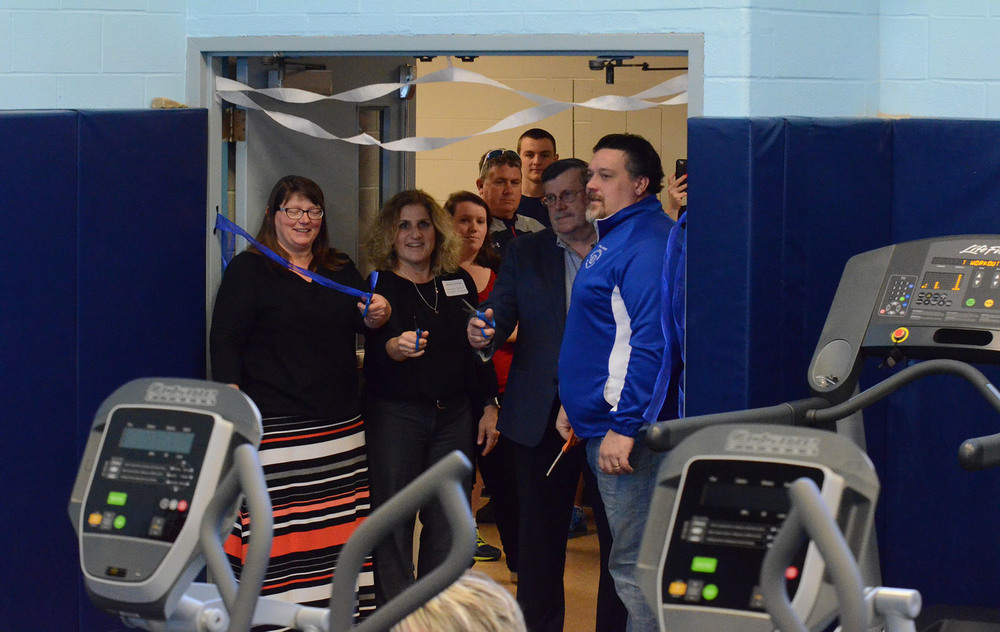 Wellcats for Life High School Fitness Center Opens as part of PEP Grant
Depew Union Free School District
Wednesday, April 19, 2017
The Depew High School Fitness Center, funded by the $1.1 million Carol M. White Physical Education (PEP) grant, had its official opening this week with a ribbon cutting ceremony. Fitness centers at Depew Middle School and Cayuga Heights Elementary will also open.
---
Watch the WKBW news segment (aired 4/26/17) about the Fitness Center.
Click here to watch it now!
---
At each building in Depew, the fitness centers will be outfitted with state-of-the-art treadmills, exercise bicycles, heart rate monitoring systems, upgraded weight training equipment and gaming consoles of adventure and fitness/dance games. Other instructional supplies that the grant will purchase include cross country skis, BOSU packs, snowshoes, updated health and physical education curriculum materials as well as ongoing training for staff to attend national, state and local conferences.
All students will be trained how to use the equipment safely and properly and cannot enter the fitness centers unless they have participated in the orientation session training.
The "WellCats for Life" grant program will transform the district's nutritional, physical education and health curriculums. The grant aims to achieve goals by September 2019 that focus on improving the overall health and fitness of students from kindergarten through grade 12 by increasing the amount of fruits and vegetables students consume and increasing the number of minutes that students engage in physical activity to 60 minutes daily.
At the high school, the Life Fitness equipment has a LF Connect app so students will have the ability to personalize workouts and track progress through the app. Reports and data can be sent to instructor. QR codes are visible on all cardio equipment and selectorized machines. Students use a QR reader app on their phone to start their workout and track progress or use the QR code for information on how to use the machine.
All grade levels in the district have done a baseline recording by wearing the Polar Active activity watches. The watches will be used during specified periods during the course of the three-year grant to continue gathering data on the K-12 student population. The watches measure daily activity and movement, shows target and achieved time in moderate to vigorous activity zones and displays steps and calories.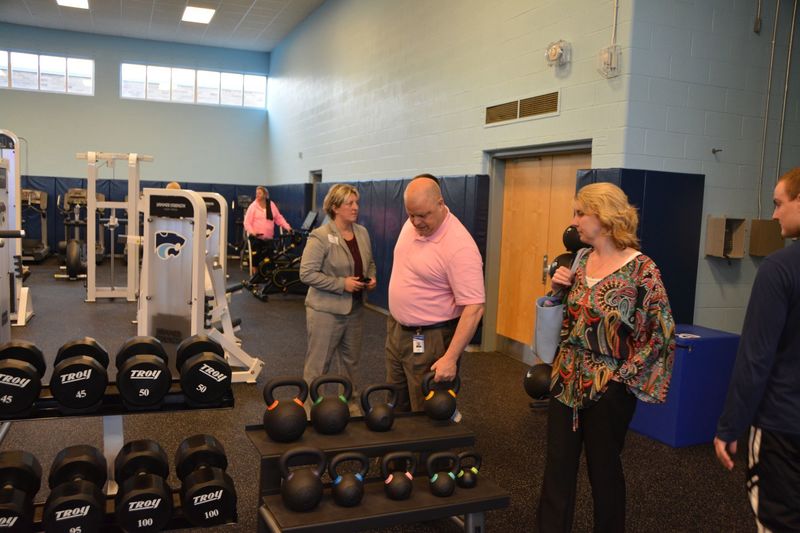 Another piece of technology to be used by students is the Heart Zones system. The heart monitors can be worn on the wrist, upper arm, or ankle will measure heart rate, steps and even cycling. The monitors are washable and include a teacher app that takes real time data and displays it on "big board".
According to Susan Frey, Depew's assistant superintendent for curriculum, "The Carol M. White Physical Education Program (PEP) is designed to reflect best practices and research for improving children's and adolescents' health and fitness. The overall goal is to encourage physical activity, healthy eating and to meet the state standards for physical education. The primary focus of the PEP grant is to develop high-quality physical and health education programs and an environment supportive of physical activity."