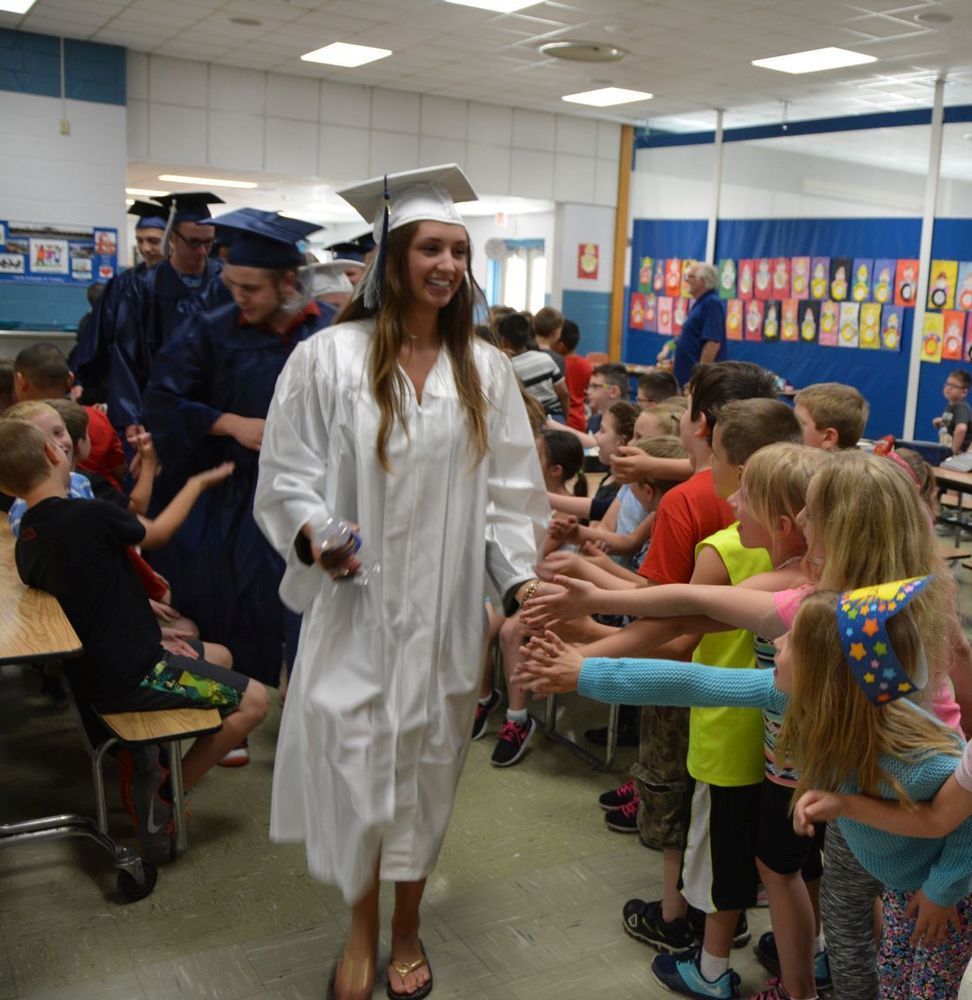 Senior Walk Inspires Younger Students
Depew Union Free School District
Wednesday, May 31, 2017
Seniors donned their white and blue graduation caps and gowns a little early this year and revisited their middle and elementary school during the Senior Walk.
In a single line that snaked quite a distance, the seniors walked the halls of Depew Middle School high-fiving students and waving hello to former teachers. At Cayuga Heights Elementary, former teachers had hugs ready for students they had not seen in years. Former kindergarten teachers Mrs. Wise and Mrs. Schintzius were in the hallway with a sign congratulating the Class of 2017 and holding a t-shirt with a picture of kindergarteners from the graduating class.
Elementary students waved and held signs they had made for the graduates.