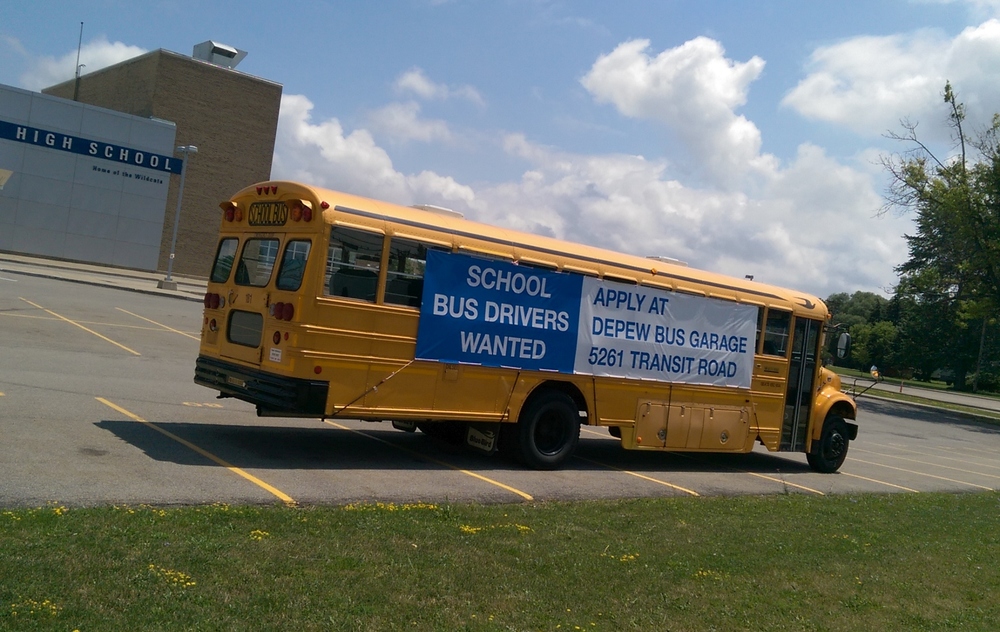 Substitute School Bus Drivers Needed
Depew Union Free School District
Friday, July 14, 2017
Do you have free time and want to earn some extra money? Depew Schools has openings for substitute school bus drivers.
Applications are available at the Bus Garage, 5261 Transit Road.
Candidates must be able to drive 60-passenger bus with/air brake and passenger endorsements and have clean driving record. Training arrangements can be provided for those who qualify. Substitute bus drivers start at $16.51 an hour.
For more information, contact the Bus Garage at 686-5155.