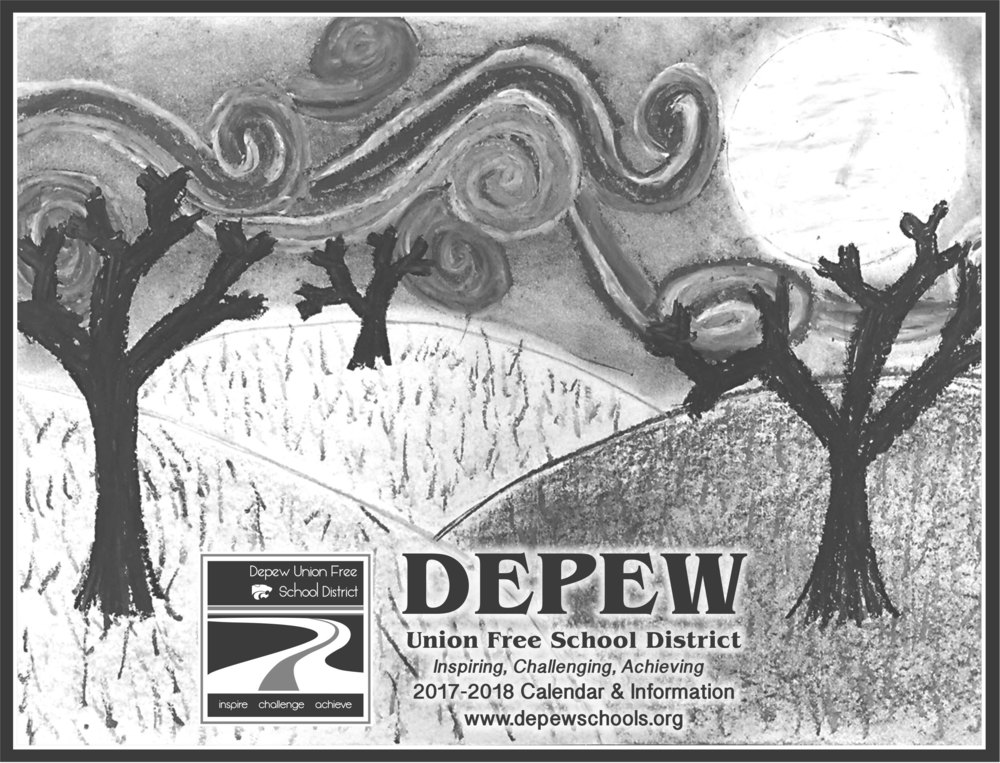 August and Early September Events Help Us Get Ready for First Day on Sept. 6
Depew Union Free School District
Friday, August 11, 2017
We are getting ready for the first day of school on Wednesday, Sept. 6. Here are a few event dates parents and students should be aware of.
The 2017-18 district calendar and parent information packet will arrive home at the end of August. Here is the link to the pdf version. Throughout the year, event dates often change and new ones are added. Please check the online events calendar as it will be the most up-to-date version of district events.
Aug. 23 Freshmen locker days, DHS, 9 a.m.-1 p.m.
Aug. 24 Freshmen locker days, DHS, 9 a.m.-1 p.m.
Aug. 30 DHS Parent Drug Meeting, DHS Aud., 9-10:30 a.m.
Aug. 30 Freshman Connection Day, Link Crew, DHS Large Gym, 9 a.m.- 12:15 p.m.
Aug. 30 Grade 6, Parent/Student Orientation, 6-7:30 p.m.
Aug. 31 Grade 7-8, Locker Day, 8-11 a.m.
On Tuesday, Sept. 5 all staff are involved in a Superintendent Conference Day. There is no school for students but we will welcome our new kindergarteners to the district that day at the Welcome to Kindergarten Hot Dog Roast from 3:30-5 p.m. at Cayuga Heights Elementary.
Also on Tuesday, Sept. 5, Cayuga Heights Elementary will hold an open house and supply drop off: Grades 2 and 4 are between 4:30-6 p.m. and Grades 1, 3, and 5 are between 5:30-7 p.m.
First day of school is Wednesday, Sept. 6. We wish everyone a great school year.