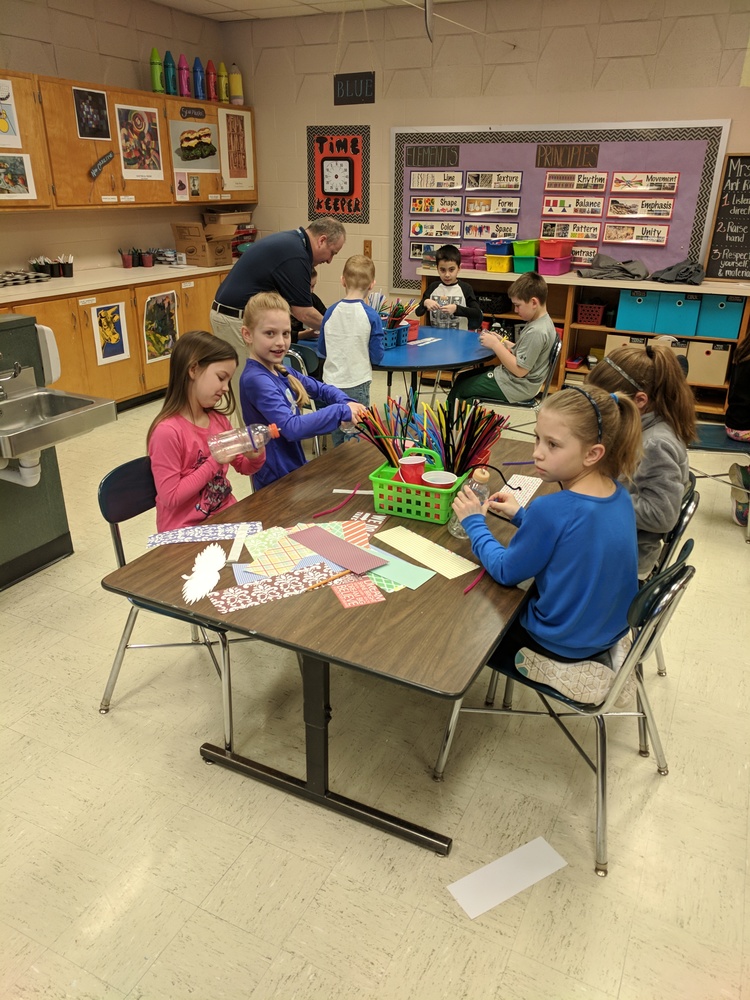 Creating the Glowbugs for STEAM Night, Over 100 Kids Come to School Early
Joseph D'Amato
Wednesday, March 14, 2018
Over 100 students at Cayuga Height Elementary came to school early over the past 3 days to make glowbugs for Depew's first STEAM Family Night at Depew High School.
Community partnerships with the University at Buffalo and Praxair, as well as a variety of hands-on engineering and technology activities, are to be featured.
For the first time, the annual school-community family night will focus on the topic of K-12 STEAM (science, technology, engineering, art and mathematics).
The STEAM Family Night will feature hands-on activities, make-and-takes and demonstrations highlighting science, technology and engineering related skills. The interactive booths will provide opportunities for all to experience the exciting work students are exploring at school. In the classroom, teaching within the STEAM framework challenges students to solve real world problems in collaborative groups using an inquiry design process.
At the Family Night, every student will be able to create a conductive circuit passport for the event. An activity station will allow families to learn what goes into creating and testing trebuchets. Depew High School's trebuchet team has taken first place numerous times at the annual trebuchet contest each fall at the Great Pumpkin Farm in Clarence.
Families will be able to learn about robotics through coding activities and the Build a Bot Challenge and Build an LED Glow Bug area. There will be the Spaghetti Tower Challenge, a Tin Foil Challenge and hands on math activities.
Showcasing technology, there will be an area where students demonstrate an app they created. The University of Buffalo Computer Science Department will hold a demonstration, also on display will be the university's Earthquake Research Shake table. Praxair will have a S.T.E.A.M. career table.
There will be book giveaways, food trucks and door prize chances to win two Ozobots, gift cards and more.