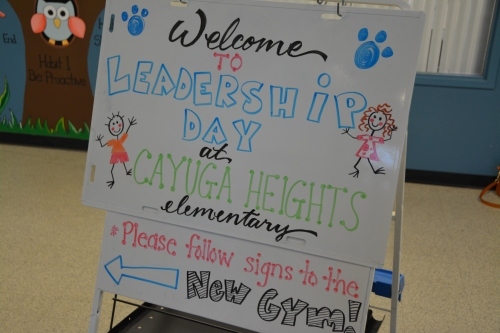 Hold the Date! May 22 is Cayuga Height's Annual Leadership Day
Depew Schools
Tuesday, April 03, 2018
One of the most exciting school-wide activities, the Cayuga Heights Elementary Leadership Day, is scheduled for May 22. Parents, mark your calendars to reserve the morning because you won't want to miss all that the students and staff have prepared for you to see.
The annual leadership day showcases all that Cayuga Heights does as it integrates the leadership model of "7 Habits of Highly Effective People" by Dr. Stephen Covey.
This model enhances the learning environment at Cayuga Heights as staff and students learn, grow and play.
In May, the registration forms will be available so you can reserve at a spot at this popular event!