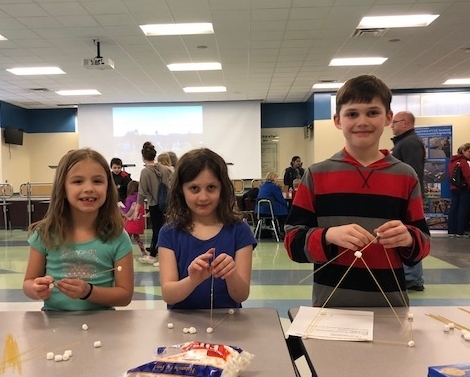 STEAM Family Night Sparkled with Energy and Fun
Depew Schools
Tuesday, April 03, 2018
Building, creating and experimenting were the activities of the night during the district's first STEAM family event in March. Over 600 members of the school-community filled the high school gymnasium, cafeteria and classrooms to learn how the district incorporates science, technology, engineering, math and arts into the curriculum. The event made a distinct impression on several invited guests from the WNY STEM Hub, University at Buffalo and Praxair.
"WNY STEM Hub observes many events that promote STEM/STEAM learning and this was among the best at engaging a K-12 community. The experiences, displays and learning spaces were interactive and integrated all aspects of STEAM. The experience sparkled with energy and fun," said Dr. Michelle Kavanaugh, President, WNY STEM Hub.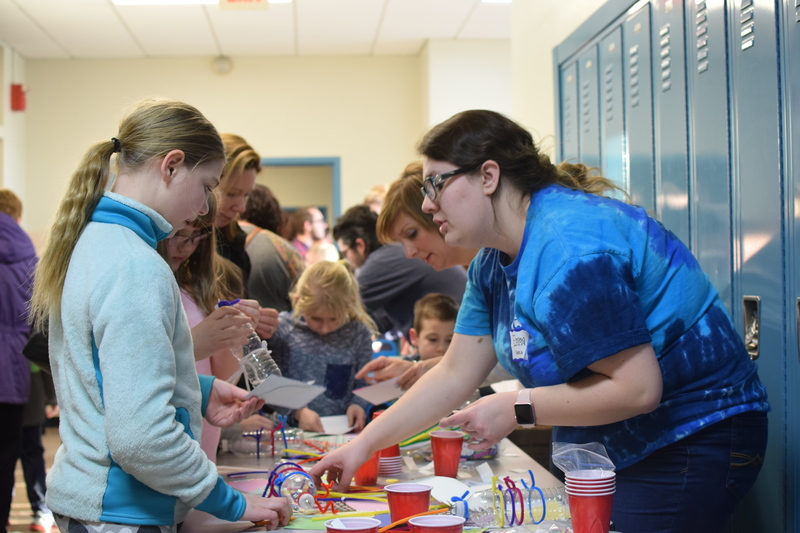 "I am an experienced event and program planner, so I viewed the event from that lens. The event was well-planned, with unique and original elements that gave it distinction," said Cherie Messore, Executive Director, WNY STEM. "Way-finding way easy, thanks to clear signage and the map/circuit board that served as an engagement piece, too, which perfectly fit your theme. I liked the variety of experiences: the content emphasis was more STEM than STEAM but the 'a' was nicely represented by the robots and bugs and the string art. There was broad appeal from all ages and there was truly something for everyone across all levels. Students and their families had smiles on their faces and appeared to participate in all areas of the building."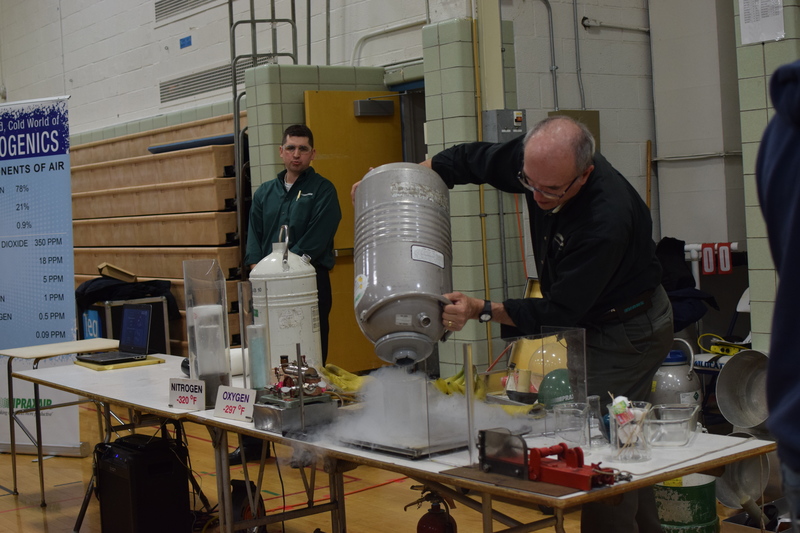 There were hands-on activities, make-and-takes and demonstrations highlighting science, technology and engineering related skills. Every student was able to create a conductive circuit passport for the event. An activity station allowed families to learn what goes into creating and testing trebuchets. There were multiple booths dedicated to learning about robotics through coding activities and the Build a Bot Challenge and Build an LED Glow Bug area. There were hundreds of Spaghetti Towers created by students and plenty of hands on math activities.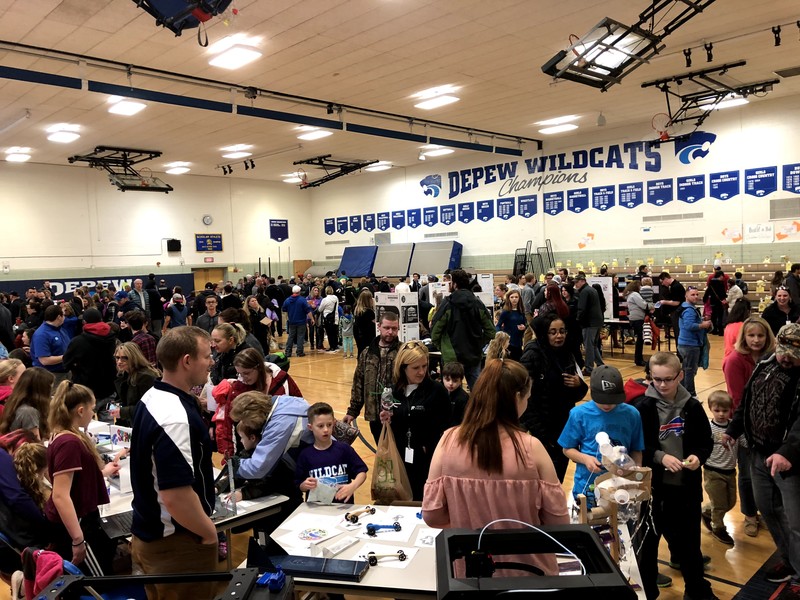 Showcasing technology, several high school students demonstrated an app they created. The University of Buffalo Computer Science Department held a demonstration, also on display was the university's Earthquake Research Shake table. Scientists from Praxair demonstrated properties of physics in a cryogenics experiment. "Our community of approximately 600 people was able to see and experience the amazing things that take place in our classrooms each and every day," said Joseph D'Amato, Director of Pupil Services and Instructional Technology for Depew Schools. "Parents, students, our partners at Praxair and WNY STEM, students and staff from the University at Buffalo, BOCES, and surrounding districts were amazed by the STEAM activities that were showcased. One professor from UB commented that, 'We have teachers doing amazing things in our district'."