District celebrates Lunch Hero Day
Depew Schools
Friday, May 04, 2018
For the fourth year in a row, Depew students honored the "EXTRA-ordinary" "com-MINT-ment" of those serving up a plate of tender loving nutrition every day. On Friday, May 4 Depew Union Free School District celebrated Lunch Hero Day when cafeteria staff say, "I am a Lunch Lady. What's your super power?"
Students at Cayuga Heights Elementary and the Middle and High schools demonstrated their appreciation with signed handmade cards, banners made of decorated lunch bags and paper plates and gifts of chocolate, personalized cookies, flowers and treats.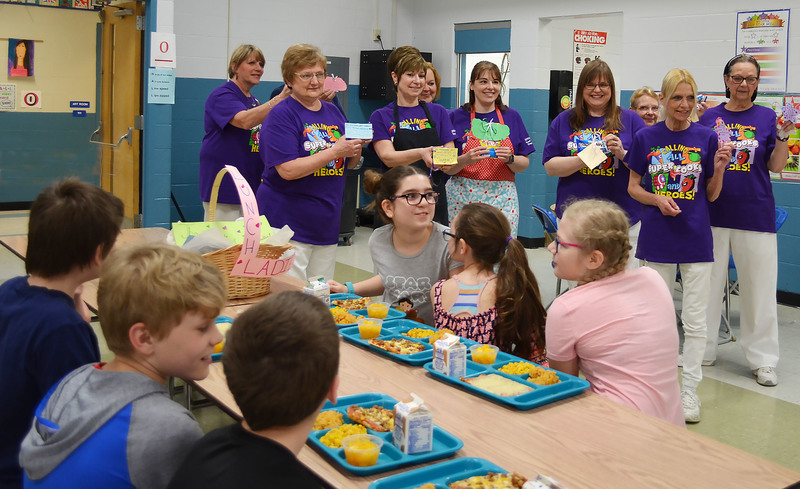 Friday, May 4 was School Lunch Hero Day, a nationwide celebration hosted by Jarrett J. Krosoczka, author and illustrator of the popular LUNCH LADY graphic novel series, the School Nutrition Association and Random House Children's Books. Inspired by his own childhood school lunch hero, Jean J. Cariglia, Jarrett J. Krosoczka created the popular LUNCH LADY series of graphic novels for kids, starring a crime-fighting school nutrition professional and her faithful sidekick, Betty.
"People often don't understand the complexities of school breakfasts and lunches. Lunch ladies aren't just grabbing whatever they have on hand and throwing it on the steam table. Quite the opposite; school lunch is arguably the most regulated, thought-about and highly planned meal in America," said Barbara Albi, Depew's Food Service Director.
During the 2016-2017 school year, Albi and her staff served 113,737 breakfasts and 142,613 lunches at Depew schools.
"The cafeteria staff of Depew Schools consistently strives to make lunchtime the favorite part of every student's day," said Dr. Jeffrey Rabey, superintendent. "From their warm and compassionate welcoming environment that they provide in the cafeteria to the personal touch that they deliver with every student's meal, to how they encourage our kids to eat healthier; Depew's nutritional professionals are truly heroes to our school-community and deserve to be recognized."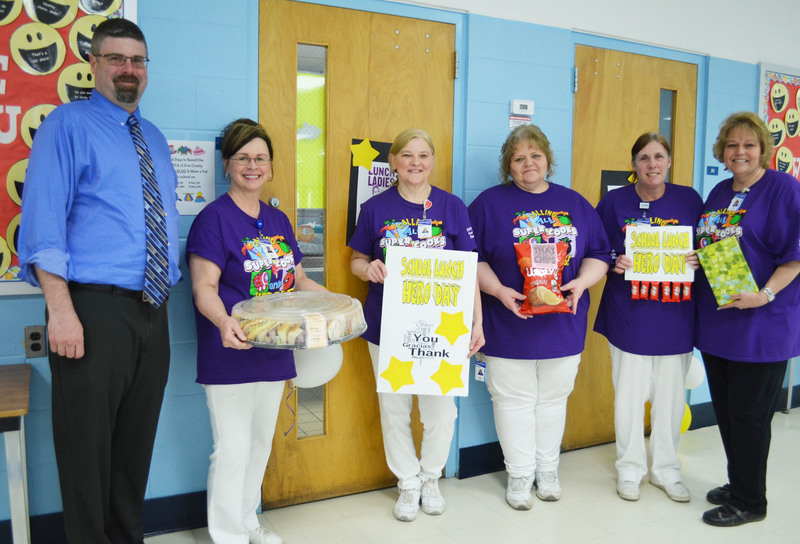 Between preparing healthy meals, adhering to strict nutrition standards, navigating student food allergies, and offering service with a smile, Depew's nutrition professionals have a lot on their plate.
"The importance and nutritional value of school meals are well documented. For many children, school lunch is the most important and nutrient-rich meal of their day," said Albi. "It's really a very simple recipe: research shows that kids who eat well learn better. So the hard work that gets done in our school cafeterias every day isn't just about preparing and serving meals to our kids. It's also about helping to make good education possible."