Over 150 middle schoolers honored at Character Ed Breakfast
Depew Schools
Wednesday, May 23, 2018
Over 150 middle-school students felt like champions the morning of May 22.
The Character Education Breakfast is for students who have been recognized by their teachers for exemplifying positive behavior and contributing to the positive culture we are fostering as Depew Middle School.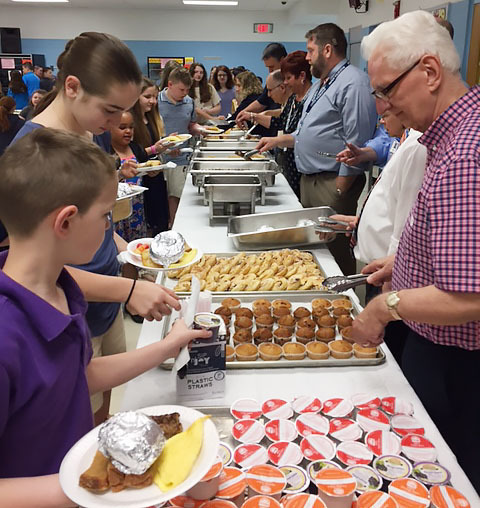 The Depew Rotary Club sponsors the breakfast every year. They commented how well behaved and positive our students are.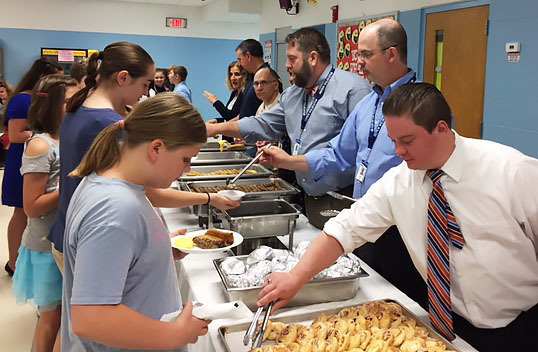 The students were treated to a buffet breakfast served by the Board of Education and Rotary members, and also received a character award.