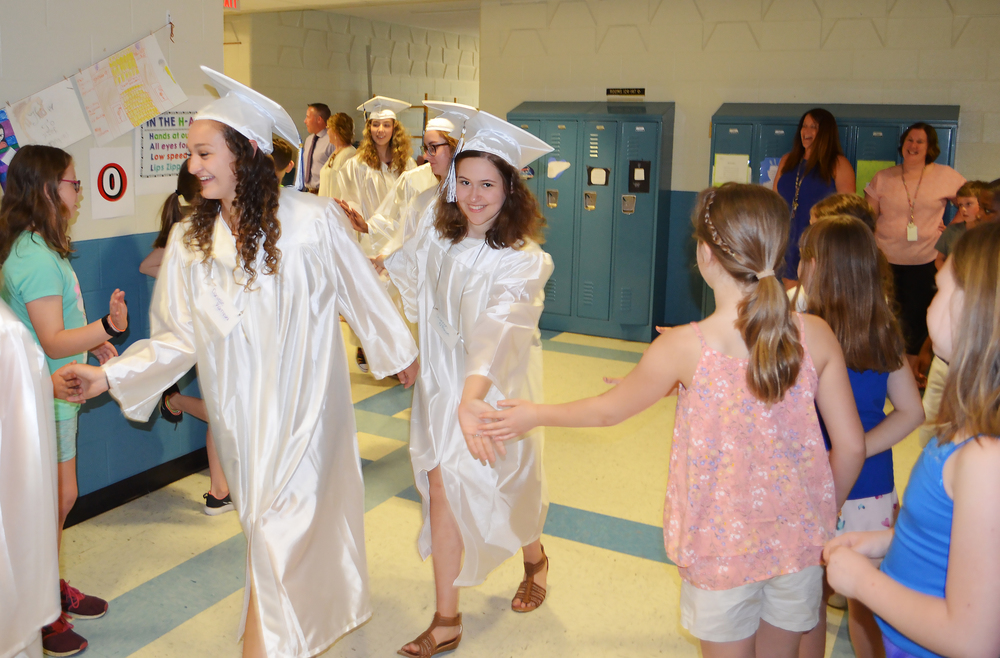 Class of 2018 Senior Walk Through
Depew Schools
Wednesday, May 30, 2018
The Depew High School Class of 2018 has yet to walk across the stage at commencement, but seniors made the trip through their former stomping grounds Wednesday, May 30.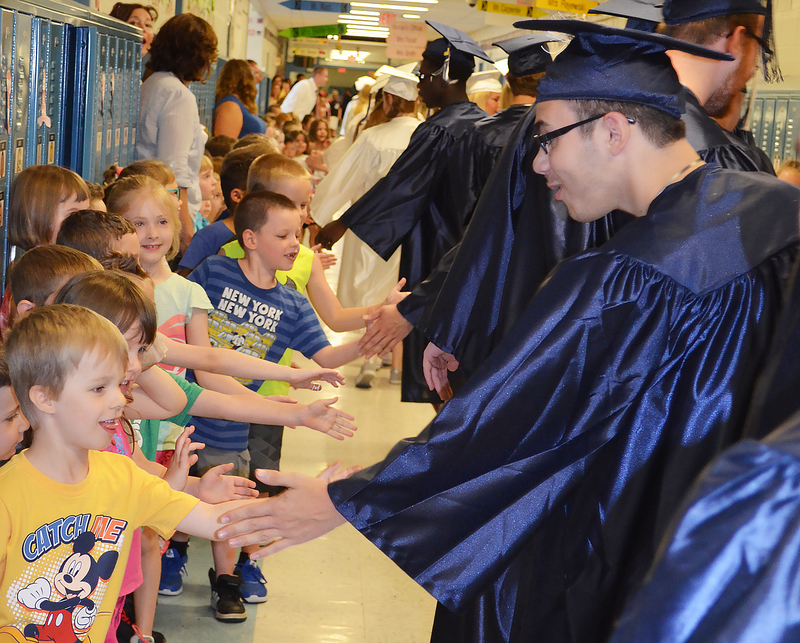 The Class of 2018 dressed in their caps and gowns and excitedly began the annual Senior Walk Through. The tradition takes the seniors from the high school to the middle school and finally arriving at Cayuga Heights Elementary School.
Students waited outside their classrooms to high five a senior or hug a sister or brother preparing for their final days in the halls of their alma mater.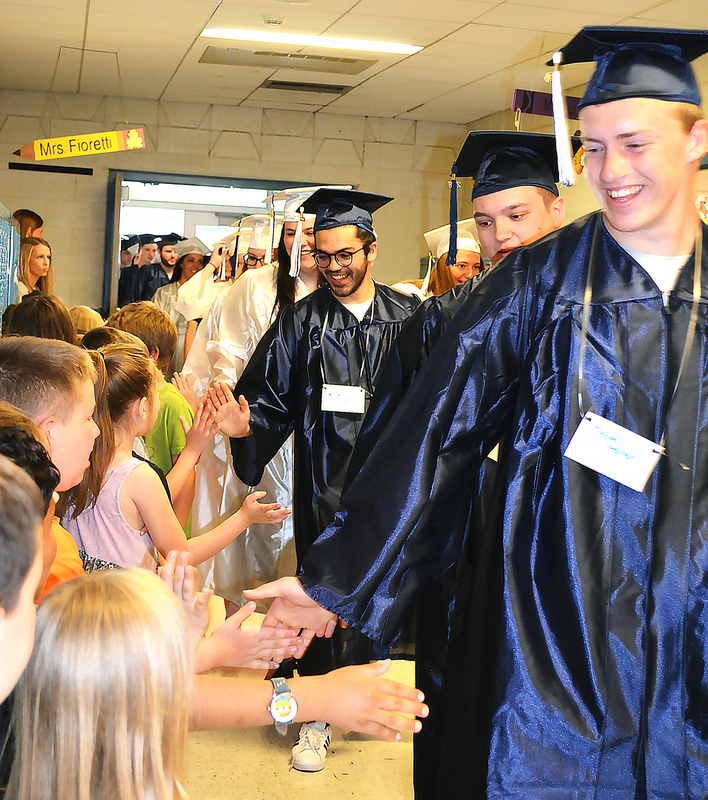 Seniors will have their official send off at graduation on Friday, June 22 at 7 p.m. in the high school auditorium.