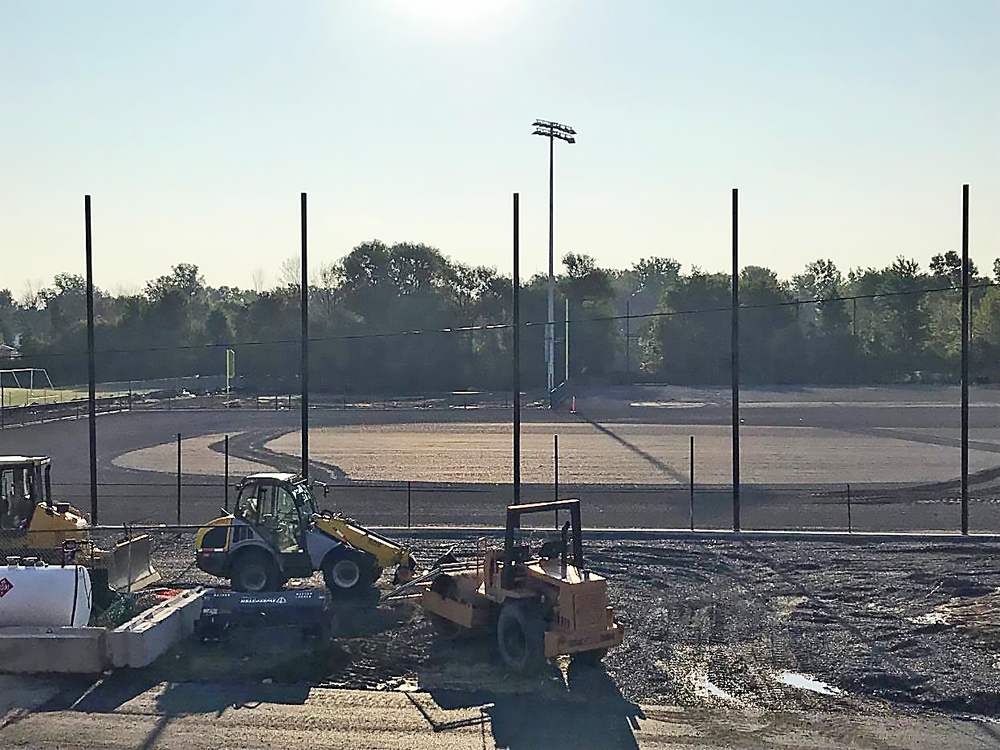 Capital project shows signs of progress
Depew Schools
Monday, August 13, 2018
Our mulit-sport field project is just awaiting turf from A-Turf! Final grading is completed.
...
In the meantime:
Sidewalks around the field and the dugouts are being prepped around the field and fencing and netting poles have been installed.
Ceilings are done in the high school.
Asphalt has gone in on the access road behind Cayuga Heights.