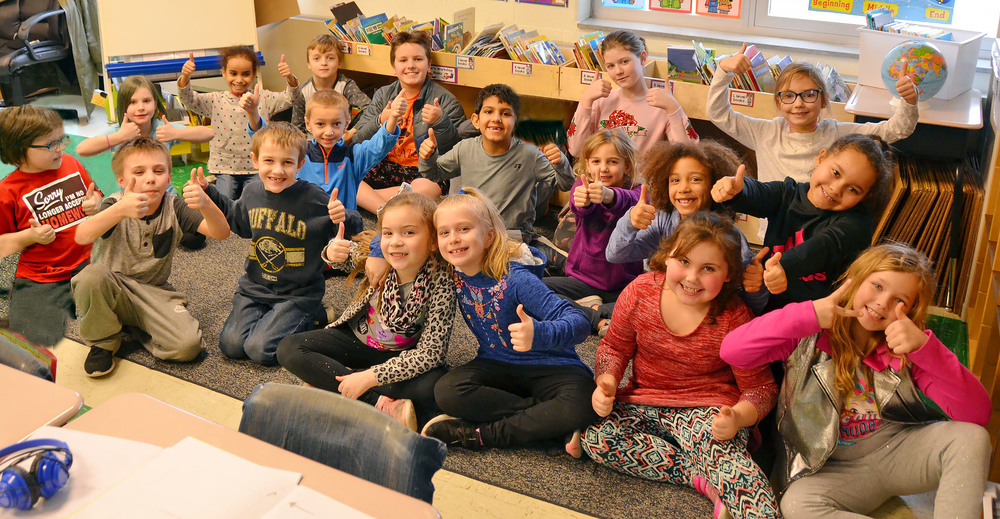 LEAD students visit Cayuga
Depew Schools
Friday, February 15, 2019
Middle School LEAD students visited Cayuga Heights second grade class rooms on February 8 to teach a Leader in Me lesson.
Sixth, seventh and eighth grade students paired off to help students read a story about a team of astronauts and feelings in terms of weather. Many of the students visited their own second grade teachers' classrooms.
After the stories students discussed the Leader in Me tenants as well as questions about being in middle school.
"I was a caring leader at Cayuga and I decided to be in LEAD to keep doing good the same way," Abigayle Blevins said
"You wouldn't believe it but, Abigayle was my shyest student at the beginning of second grade. I am so proud to see Abigayle and Matt (Thorne) teach my class today," Mrs. Lisa Hyman said.