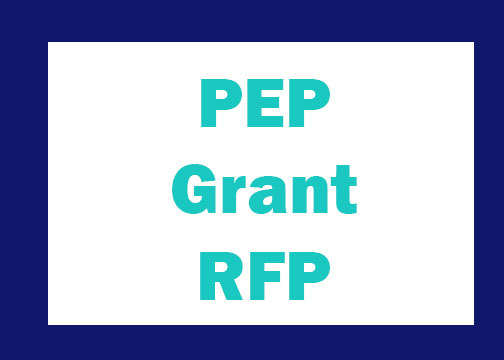 District RFP for PEP Grant Equipment
Depew Union Free School District
Friday, December 02, 2016
The Board of Education of the Depew Union Free School District is requesting proposals for the purchase of PEP Grant Equipment. Click here for the RFP and other information about the bid process. Sealed bids will be received and opened on Jan. 3, 2017 at 10 a.m. in the Depew District Office at 5201 S.Transit Road.
Depew Union Free School District is the recipient of a $1.1 million U.S. Department of Education Carol M. White Physical Education (PEP) grant. This is a three-year program which the district has named "WellCats for Life".
According to Susan Frey, Depew's assistant superintendent for curriculum, "The Carol M. White Physical Education Program (PEP) is designed to reflect best practices and research for improving children's and adolescents' health and fitness. The overall goal is to encourage physical activity, healthy eating and to meet the state standards for physical education. The primary focus of the PEP grant is to develop high-quality physical and health education programs and an environment supportive of physical activity."
Stacy Ribbeck has been appointed as the Carole White PEP Grant Coordinator. She will work with all district physical education/health staff, administration, athletics and community partners to facilitate all the goals and objectives of the grant. She will be sharing monthly updates of grant progress on our district website to keep everyone informed.

In Depew, the plan includes creating and/or upgrading a fitness center at each of the three schools. The centers will be outfitted with state-of-the-art treadmills, exercise bicycles, heart rate monitoring systems, upgraded weight training equipment and gaming consoles of adventure and fitness/dance games. Other instructional supplies that the grant will purchase include cross country skis, BOSU packs, snowshoes, updated health and physical education curriculum materials as well as ongoing training for staff to attend national, state and local conferences.
The "WellCats for Life" program will transform the district's nutritional, physical education and health curriculums. The grant aims to achieve goals by September 2019 that focus on improving the overall health and fitness of students from kindergarten through grade 12 by increasing the amount of fruits and vegetables students consume and increasing the number of minutes that students engage in physical activity to 60 minutes daily.
The school district has entered into several community partnerships for this PEP grant, as a collaborative approach to achieve the overall goals of the grant. Depew's partners include the Village of Depew, YMCA of Buffalo and Niagara, Erie County Department of Health, Lancaster/Depew Boys and Girls Club, United Way of Buffalo and Niagara County and Independent Health.