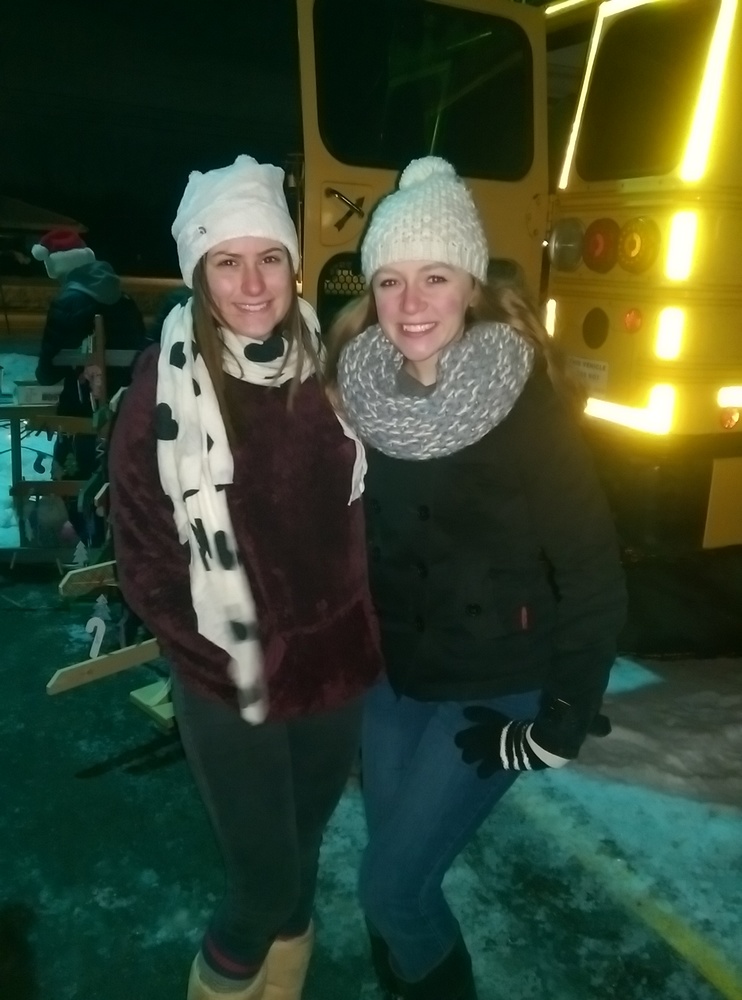 DHS 'Stuff the Bus' Campaign Was a Huge Success - Thanks to Everyone Who Contributed!
Depew Union Free School District
Tuesday, December 13, 2016
The front parking lot of Depew High School was a busy place for 12 hours on Dec. 20 for the second annual Stuff the Bus campaign as nearly 4,000 food items were collected.
The Stuff the Bus campaign, conceived last year by students in the introduction to business class, takes the concepts of management, marketing, operations and human resources and applies them to a real life scenario. The scenario is "How much food will it take to fill a school bus?"
Last year, the business, technology and art students at Depew High School discovered it takes about 4,476 non-perishable items to fill up a full-size school bus.
In the cold weather for 12 hours, students, staff and the superintendent rotated in shifts outside to accept food donations for local families in need. All donations were taken to the Tri-Community Food Pantry in Depew.
Those who donated 10 or more food items did not leave empty-handed. Students crafted one-of-a-kind, handmade and individually painted holiday ornaments as a thank you gift for larger-scale donations. Ornaments were available while supplies lasted.
Basil Automotive Group, Caboodle Printing, Bank of Akron, Lancaster Depew Federal Credit Union and Key Bank supplied funding for this campaign. Funds were used to print posters and marketing materials for this event, purchase supplies to create ornaments, and award prizes for classes that bring in the greatest amount of food.
Students were assigned to departments; sales/marketing, finance, human resources, or production/operations. Each team developed goals, strategic plans and objective calendars for their portion of the campaign.
Sales and marketing created press releases and advertising fliers.
The production/operation team worked with the production systems students to design the holiday ornament templates to be created in the wood shop. Students purchased materials, decided production methods and a production and delivery schedule. The ornaments were painted and decorated by art students.
The human resource team tracked attendance, created employee evaluations and an employee reward system. Just as in the working world, the HR team created a plan for motivating their workers to stay on task and produce quality work.
The finance team developed funding proposals to pitch to local businesses for donations to cover the campaign expenses. The finance team oversaw budgeting for each team and tracked expenses to stay on budget.
Just like in the working world, the culminating task for the student teams will be a debrief. They will create a presentation that reflects on their experiences to answer the questions of what they learned, how they overcame obstacles, what parts would remain or change and what advice would they offer next year's class.