DEPEW MIDDLE SCHOOL COUNSELING CENTER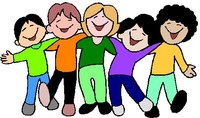 Depew Middle School Profile:
Community: The village of Depew is located 5 miles east of Buffalo, New York. It has an approximate population of 16,600 residents and 1,857 families. The New York State Thruway exit is Depew #49.
School: Depew Middle School serves approximately 418 students in grades 6-8. The faculty consists of 74 teachers and 2.5 counselors. The school is accredited by the New York State Board of Regents.

A Middle School Counselor is...
a New York State certified educator

a school person who provides guidance to all student grades 5-8

a resource person, coordinator, consultant, group facilitator and teacher

a person who assists students, parents, teachers and administrators
The Role of the School Counselor is...
To promote confidentiality

Work with individuals and groups

Help identify needs of students

Encourage better inter-personal relationships

Promote positive attitudes and choices

Assist people in making use of community resources

Review test results to provide information about abilities, needs, achievements and interests

Coordinate referrals to outside agencies

Facilitate small group discussion

Participate in curriculum development
Middle School Services Are...
Banana Splits (Children of Divorce)

Friendship Skills

Coping Skills

Lunch Bunch Groups

Study Skills Groups

Conflict Resolutions Groups

Peer mediation Training

Test interpretation

Individual Counseling

Separation Anxiety/School Phobia

Grief Counseling

Children of Alcoholics

Parent Workshops (Parent University)

AIDS Awareness Program

Red Ribbon Week Activities
Who Seeks Helps From Us?

Students...
I am new here and I can't seem to make friends.

I don't seem to be getting along with my parents.

I am worried about my school work and I wonder if I will pass.

I do not have a problem. I just want someone to listen to me.

I am tired of being harassed by other students.
Teachers/Administrators...
Middle School Counselors work closely with classroom teachers and administrators to disseminate the School Counselor program.
Parents... Family issues could include:
Academic Performance

Adjustment Problems

Child Abuse

Communication Skills

Effects of Divorce

Grief Counseling