Good evening, This is a reminder to all families that since the District exceeded its allowable emergency closing days, this Friday, May 24, 2019, is now an instructional day. All students K-12 are expected to attend. Thank you.

Don't miss the Depew High School Band's Beatles Spectacular Saturday, April 13 at 7 p.m. in the HS Aud! See you there!
Exciting night tonight at Depew UFSD! Our 2nd Family STEAM Night takes place at Depew HS from 6 to 8 pm. All are welcome!! STEAM is out of this world at Depew!

Parents are invited to a Community Conversation to Learn About Adolescent Vaping on March 6 from 6-8PM at the Lancaster Opera House. Learn proactive approaches, meet School Resource Officers and see devices on display.

The Family Snowshoe Event scheduled for February 9 has been CANCELED.
The Tech Savvy Girl's STEM Conference is coming up March 16 at UB. It's only $5 and includes a full day of workshops, skills training, lunch and networking. Click here for more information.
https://originaltechsavvy.org/

Monday, February 11 will now be converted from a full day to a half-day for all students K-12. The Depew Teacher Organization will hold a required contract ratification meeting. High School and Middle School will dismiss at 11:18 a.m. and Elementary School will dismiss at noon.
Depew Junior, Jersey Phillips has been nominated for the Buffalo News Prep Talk Girls Athlete of the Week for Girls Ice Hockey. She plays for the Lancaster/Iroquois/Depew team in the Section VI Federation and is having a great year! Cast your vote here:
https://bit.ly/2HdmBIt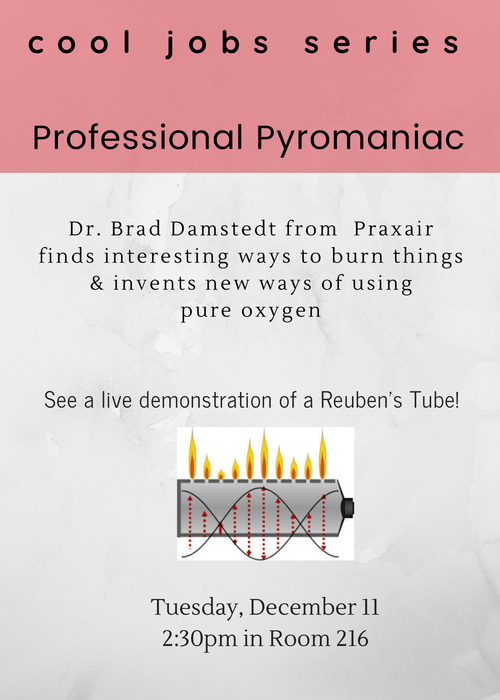 Depew High School studnets repurpose Pringles cans to create "monsters". #DepewSTEAM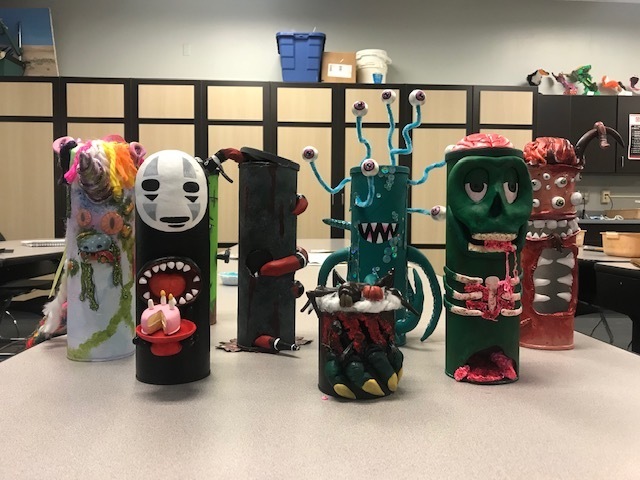 The 16th Annual Depew High School Talent Show is Nov. 15 at 7 p.m. in the auditorium. The theme is License to drive. All money raisedto the high school character education program. Please come out and show your support!

High school students can learn about being a K9 Handler from the next guest speaker in the Cool Jobs Series on Wednesday, November 14 from 2:3-3 p.m. in HS Room 124A.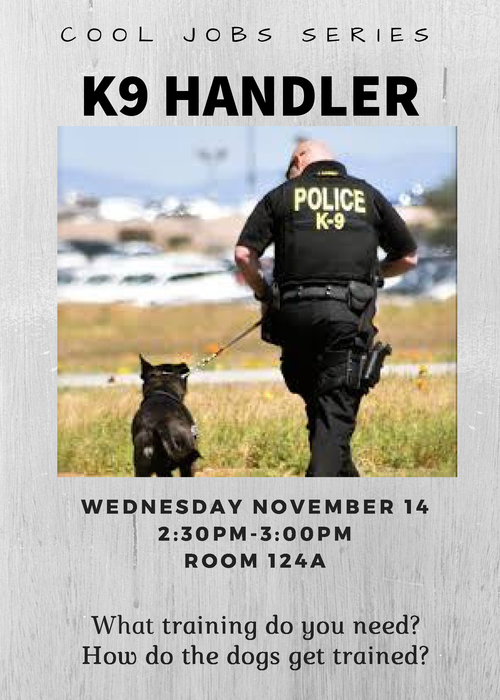 ​Thank you to everyone who participated in our 1st Halloween DHS Blood Drive! 31 donors saved 81 potential lives. Each unit of blood can save up to three lives. We collected 27 units, surpassing our goal of 19 and had 12 new donors with Unyts.
Depew HS Teachers enjoy Halloween Day!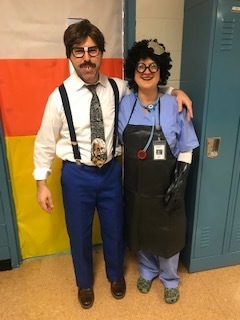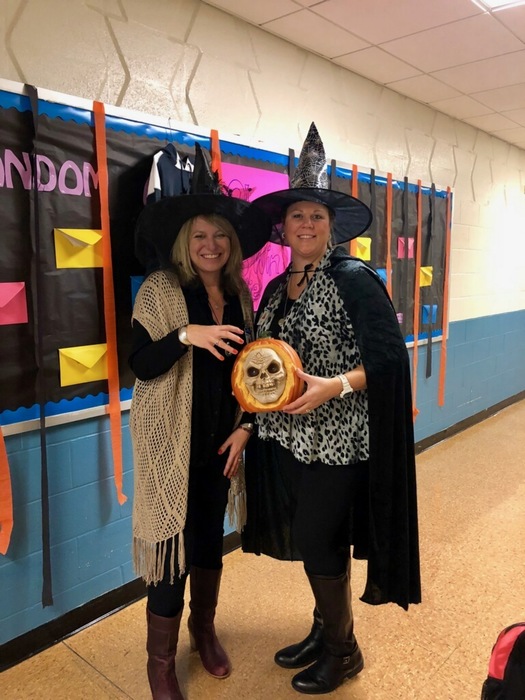 High school students can learn how a food technologist makes ice cream flavors sample some Perry's Ice Cream at the Cool Jobs Series on Oct. 17 from 2:30-3 p.m. in HS room 124A. Parents: Want to be a speaker? Call 686-5073.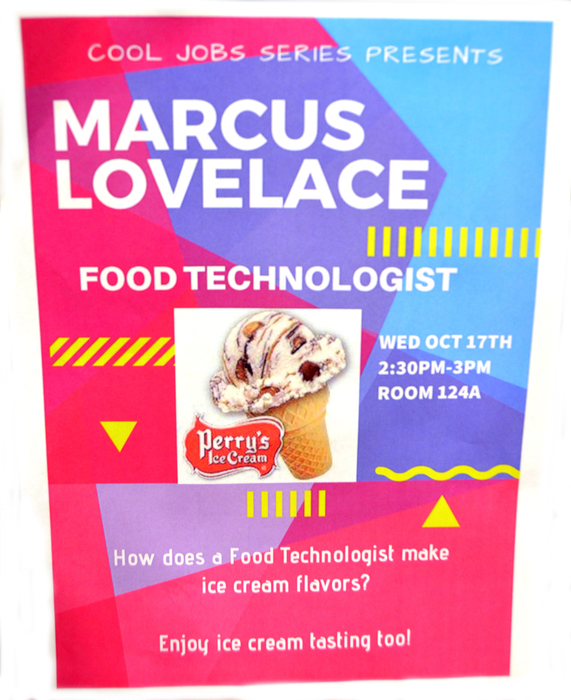 Eighth grade students had an opportunity to try out the new DHS digital Music Production Lab. This lab is used daily by high school students in our newest music course. Students get a chance to design, create and publish digital music.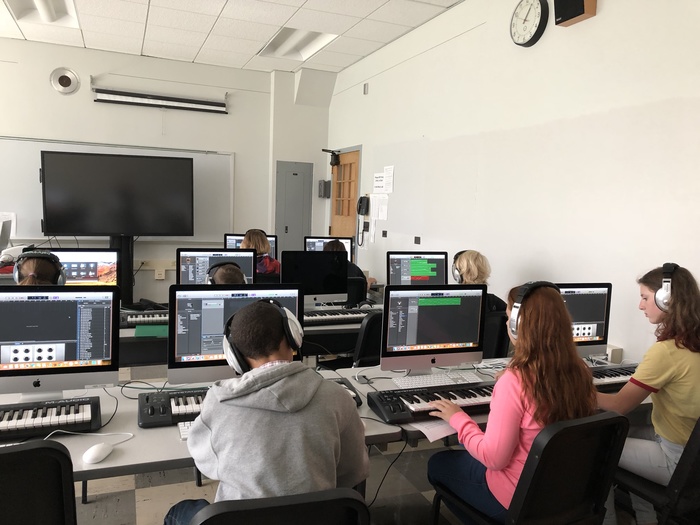 Have a formal dress sitting around? Check out the Homecoming Dress Swap! ​From Sept. 24-29, bring your like-new dresses to the HS Counseling Center to get a VIP Shopping Pass. On Oct. 2 VIP Pass holders get first dibs. On Oct. 3, all other students may pick out Homecoming attire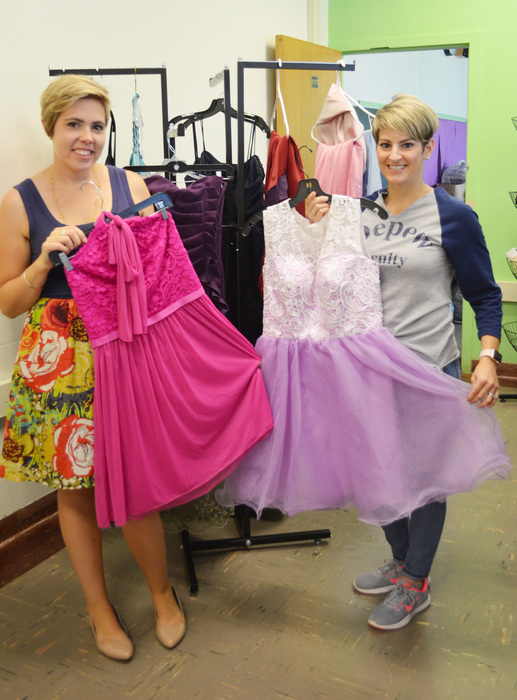 DHS Honor Society Fundraiser Wednesday September 19th, 2018 from 3pm until 9pm Five Guys Burgers and Fries--Depew (Transit Rd)Location Only. Five Guys will donate 20% from all sales that mention "Depew". mention "Depew" at check out.