Students are braving freezing temps to help others. Stuff the Bus food donation campaign runs today until 7 pm at DHS pkg. lot to benefit Tri County Food Pantry. Donate!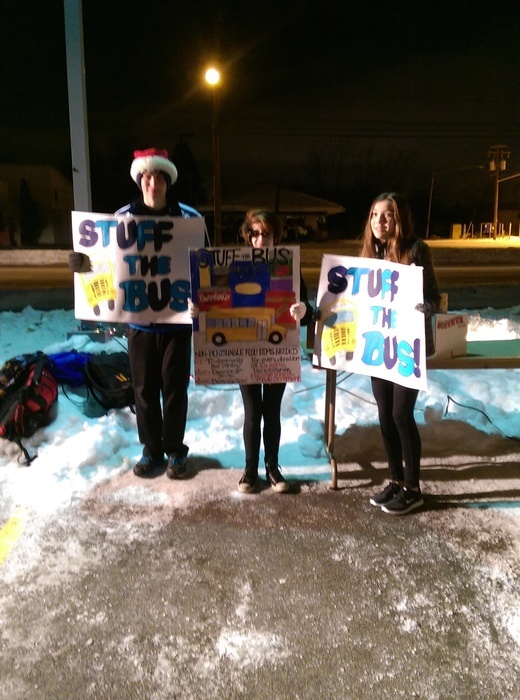 Holiday tunes a'plenty! The high school holiday concert is Dec. 19 at 7:30 pm in the HS Aud. Consider donating to the warm clothing and food drive. Bins are in HS foyer

Shoppers at Barnes & Noble (@Main-Transit) can help DHS language clubs raise $ for a Europe 2018 trip. From Dec. 16-21, mention DHS at checkout or online (use code 12040556) and the club earns $.


Robots will be at UB's Computer Science and Engineering Kid's Day for grades K-12 on Dec 5. Hands-on stuff, live demos! Two sessions 6-7:15pm or 7:15-8:30pm. RSVP now:
www.cse.buffalo.edu/ubcseweek

Congrats girls varsity BB; third straight tourney win over WSW with seniors Aviance Clark (tourney MVP), Tess Borgosz (16 pts), Brianna Dotterweich (8 pts).

DHS Student Senate gift certificate sale and LEO club giving tree through December 15th.

DMS food drive and LEO club warm clothing drive through December 9th.

Two from UB's School of Industrial and Systems Engineering Dept. visited Ray Cooper's PLTW Computer Integrated Manufacturing classes today to talk to students interested in science/math/engineering.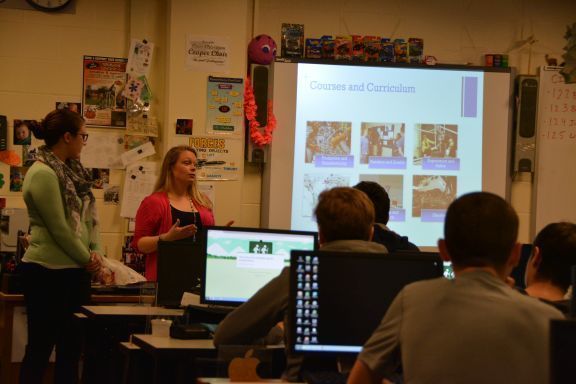 Academy of Finance students competed in the Jr. Achievement Stock Market Challenge Nov. 17 with DHS teams finishing in 2nd, 3rd, 4th and 5th places! Great job!

Students who want to be a vet can learn about the career at the Veterinary Science Explorer Program mtg, on Wed., Nov. 16, from 7-9 pm at Medaille College. Get more info at MS/HS guidance offices.

HS students who built and competed in the annual trebuchet pumpkin contest in Oct. scored 2 first place spots; 483 feet to set a new record for farthest distance, and total distance of 1,396 feet.

Wildcat fever blazes at the pep rally!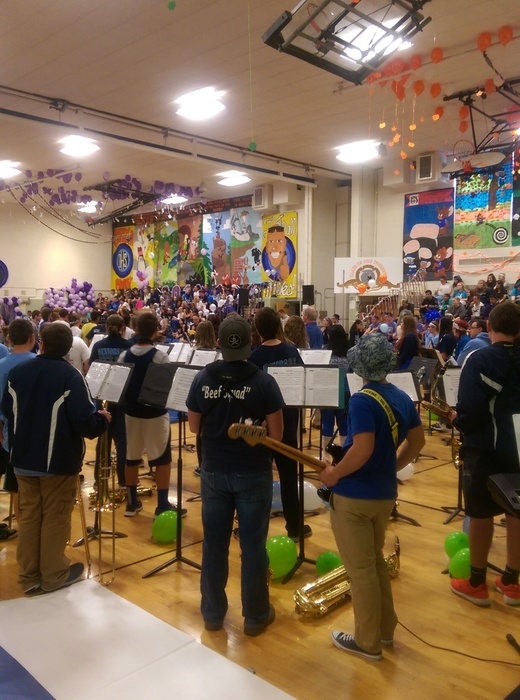 Decorating for spirit week is serious business and the hallways were filled with students tracing, drawing, and painting the pep rally posters.