The 4th annual Lunch Hero Day was a success! Students celebrated food service workers with thoughtful gifts and cards. See it on WIVB Channel 4 in the 4 o'clock hour today!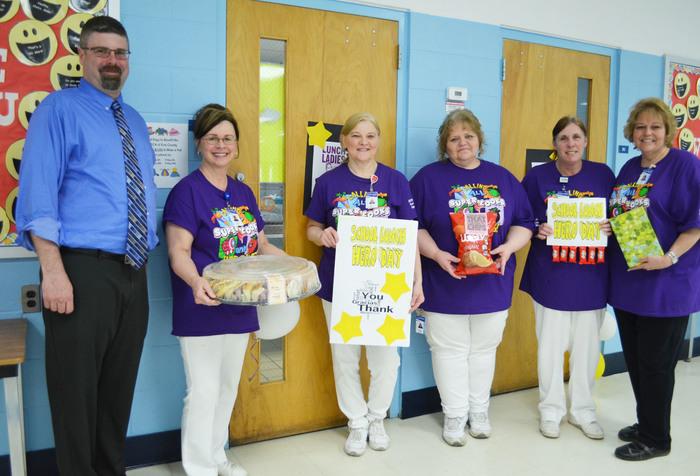 Please note: The date of the National Junior Honor Society Induction has been changed to May 2 at 6 p.m.

Thank you to our Freedom in America judges from the school board, the village of Depew, county officials and our student Judge Samantha Maroshick !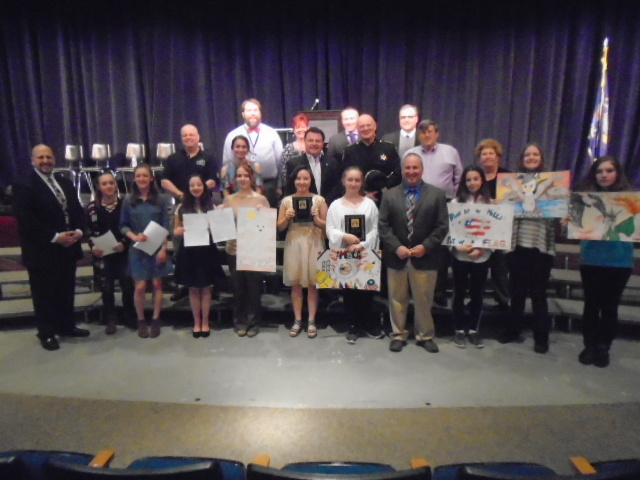 Congrats Freedom in America poster winners Samantha Reinhardt, Kiera Szuba, Destiny Clark, Pam McCarty (poster winner) and Gina Florian!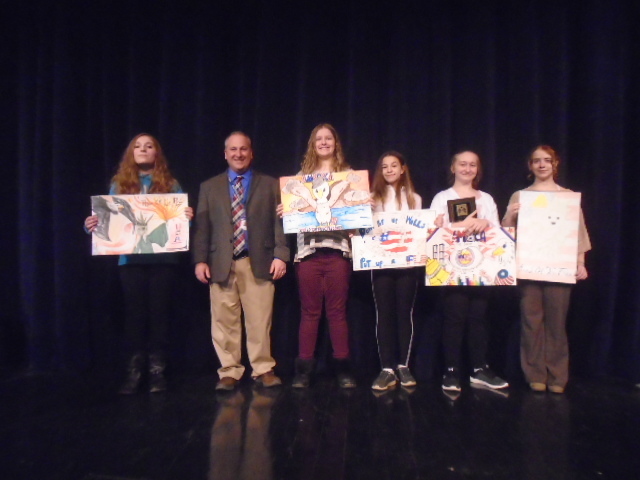 Congrats Freedom in America essay winners Jessica Palmisano, Kaitlin Whalen, Theresa Kaus (essay winner), Amani Elbanna and Gina Florian!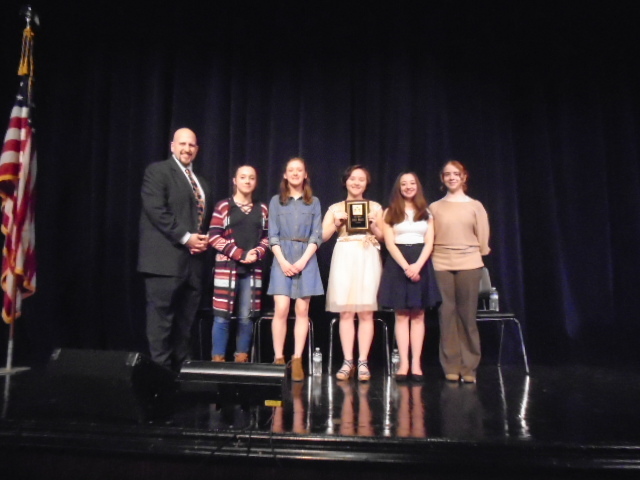 Just like the Philadelphia Eagles over the New England Patriots, three sixth graders dominated the Depew Middle School student council Superbowl Essay Contest.
Students in Mrs. Fatta and Mrs. Pawlak's classes are learning about the Winter Olympoics, science, math and and social studies. All week they have learned about and experienced different events.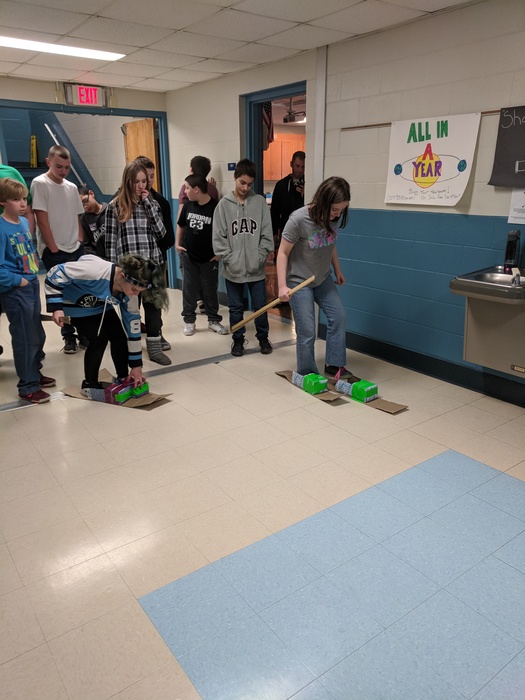 Depew Middle School grade 8 class officers give a little Valentines Day gift to all eighth graders.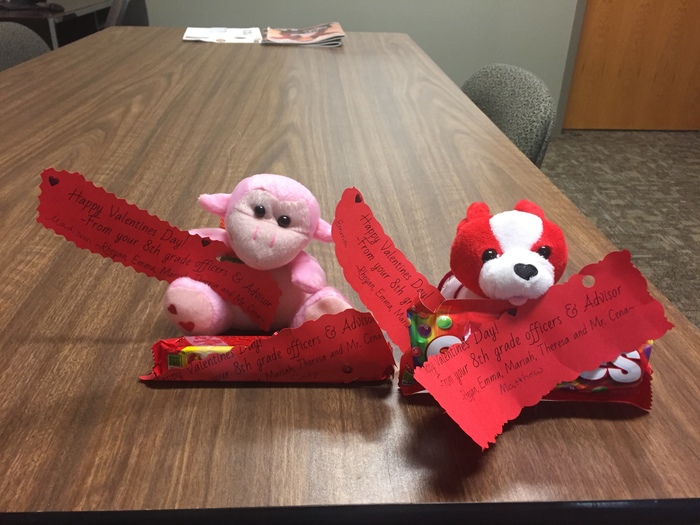 Middle school students create robot art during the grade 6 STEAM class to celebrate the upcoming Olympics.
Depew Middle School students experience planning, working in teams and building in the Library Makerspace.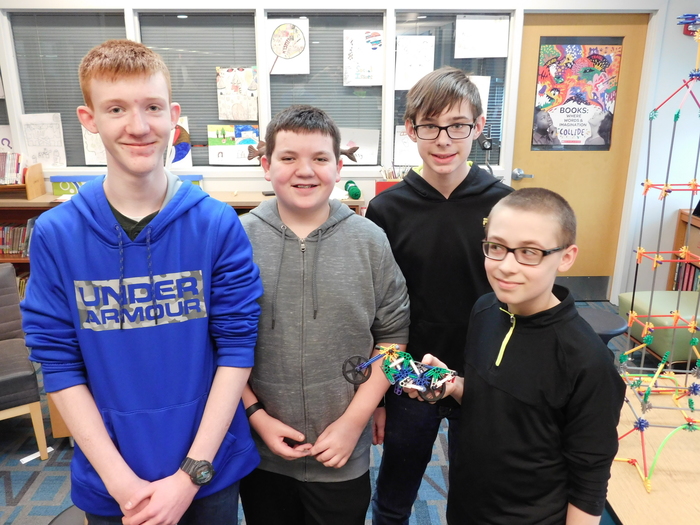 Congratulations to the 2018 Depew Middle School Spelling Bee champion Pamela McCarty and runner-up Hannah Stocklosa. McCarty correctly spelled the word quadrillion to claim the victory. ​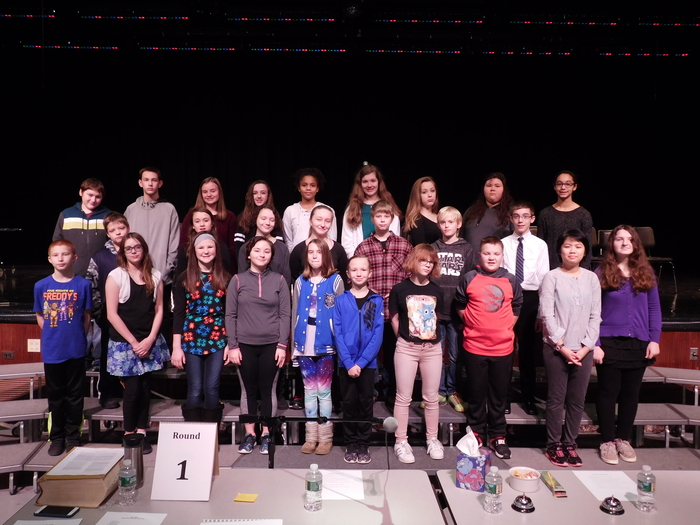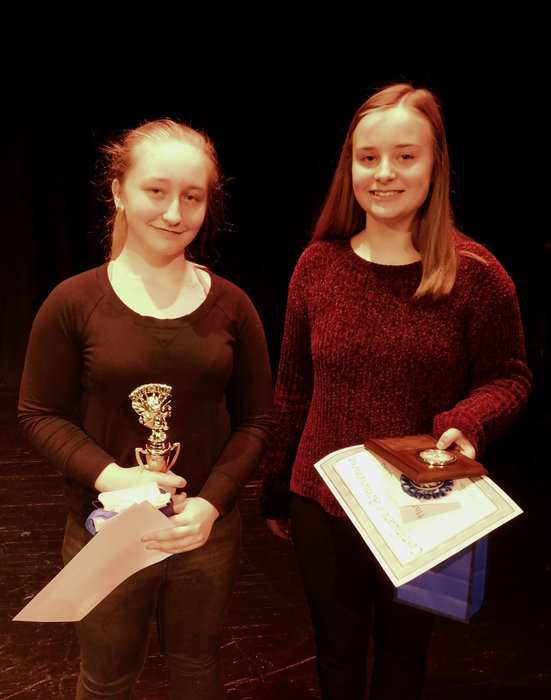 It was another successful year for the Depew Middle School Student Council Holiday Food Drive. The students and faculty of Depew Middle School collected enough donations to fill 17 boxes with food.
The Depew Middle School National Junior Honor Society organized candy donations for the troops serving overseas. The members donated 153 pounds of candy to Winning Smiles Pediatric Dentistry.
LEAD, art club make Depew Middle School beautiful.
Recently, students collectively raised money to benefit the victims of Hurricanes Harvey and Irma.The students raised close to $300, with all the proceeds being donated to the Red Cross.
Nineteen students took time out of their busy summer to come in and work on projects, which highlighted the 7 Habits. The idea of the event was to foster a feeling of family and belonging at DMS.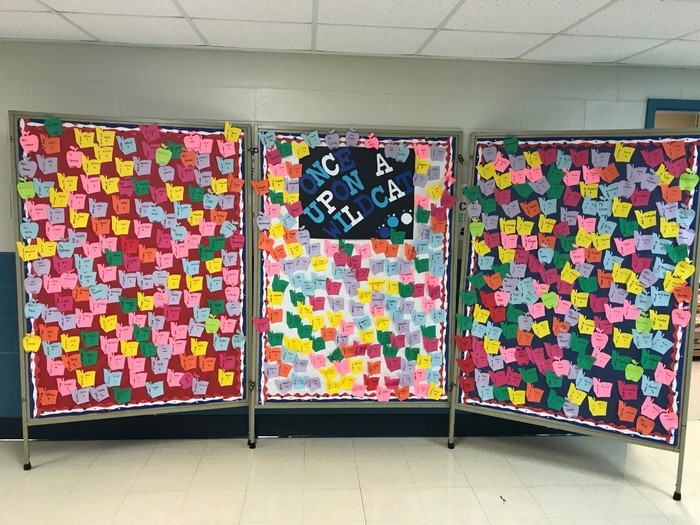 Hooray for Depew Middle School lunch ladies! Honored today for School Lunch Hero day, eighth-graders presented them with flowers. Other grades presented special treats, cards and poems.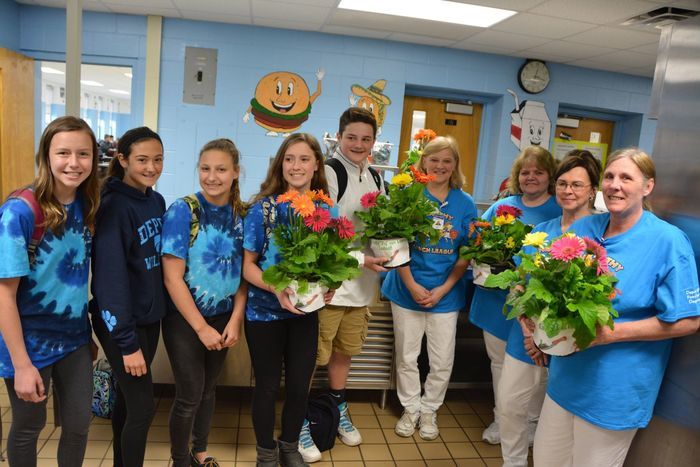 Physicals for Fall 2017 sports will be held June 5 in the Middle School from 8-11 a.m., students must sign up NOW in their building's health office.