Community help needed! DHS will hold a Stuff the Bus food collection Tuesday, Dec. 20 7am-7pm in front parking lot. Donate an item or two; all food to be donated to Tri-Community Food Pantry!

Polls are open noon to 9 p.m. at Cayuga Heights Elementary library, 1780 Como Park Blvd. for the Capital Project vote.

Come hear holiday tunes! The DHS and DMS jazz ensembles and HS show choir perform Dec. 13 at 7:30 pm in the HS Aud. Consider donating to the warm clothing and food drive. Bins are in HS foyer.

The Grade 7-8 holiday concert is Dec. 8 at 7:30 p.m., HS auditorium. Consider bringing clothing or non-perishable food for the Leo Club's collection for local agencies.

MS science teacher James Helms won a $300 tech grant to purchase digital microscopes that will connect to students' Chromebooks.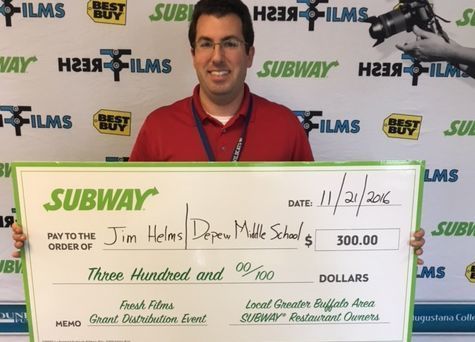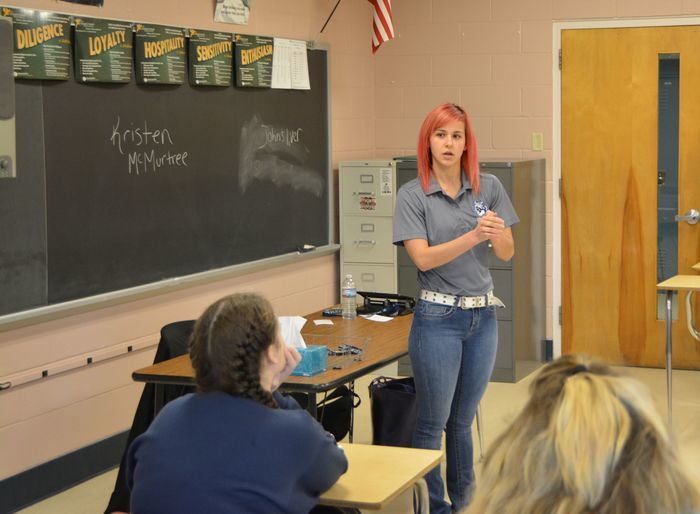 Robots will be at UB's Computer Science and Engineering Kid's Day for grades K-12 on Dec 5. Hands-on stuff, live demos! Two sessions 6-7:15pm or 7:15-8:30pm. RSVP now:
www.cse.buffalo.edu/ubcseweek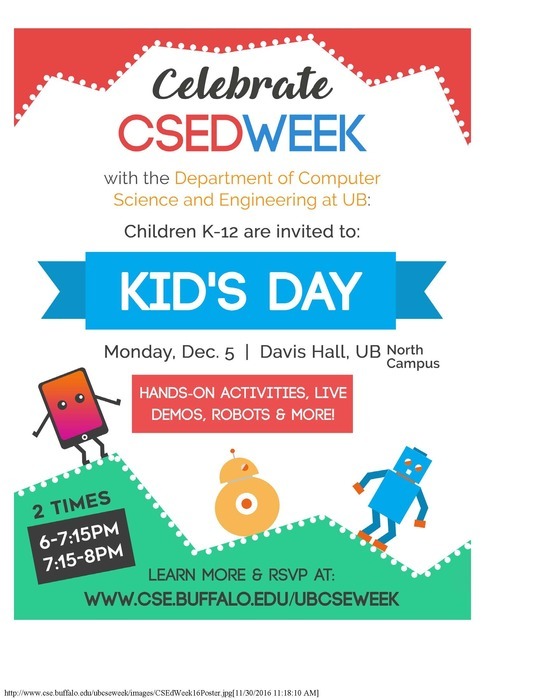 Depew UFSD website has a new look. It is the same address:
www.depewschools.org
. Check us out on November 11th.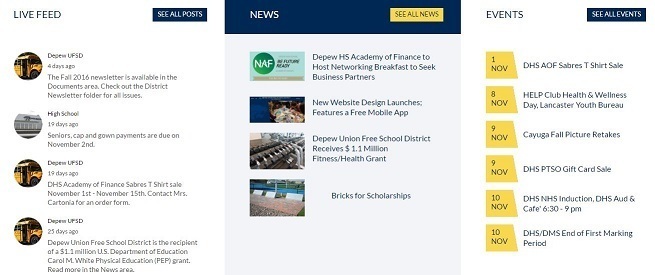 The Fall 2016 newsletter is available in the Documents area. Check out the District Newsletter folder for all issues.

DHS Academy of Finance Sabres T Shirt sale November 1st - November 15th. Contact Mrs. Cartonia for an order form.

Depew Union Free School District is the recipient of a $1.1 million U.S. Department of Education Carol M. White Physical Education (PEP) grant. Read more in the News area.

7th grade teambuilding